When Should You Get a Plumbing Inspection?
March 8, 2022
When it comes to plumbing, it's either not working and you're thinking about fixing it, or it's working perfectly and you're not thinking about it at all.
Barely anybody thinks about their plumbing system on a daily basis, and even fewer people think about arranging an unprompted plumbing inspection.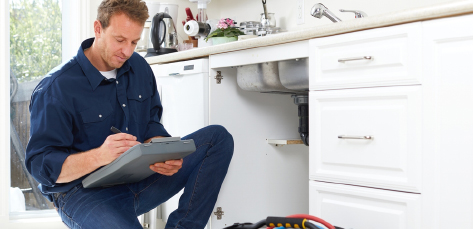 But maybe we should change the way we're thinking about our plumbing.  If you need help with blocked drains in Melbourne give us a call.
In this article, our Melbourne plumbers will outline when you need a plumbing inspection, what's involved, and how much you can expect to pay. Read on for more information on the importance of plumbing inspections!
Do I Need a Plumbing Inspection?
Most people agree that you should arrange plumbing inspections when you buy a home, but that seems to be where the conversation ends. To change your mind, we've put together a list of 6 scenarios where you should arrange a plumbing inspection.
1. When Buying or Selling a Home
Buying real estate is a large investment, and you don't want hidden plumbing problems to be the first sign of buyer's regret. Before you buy a home or investment property, you should invest in a plumbing inspection.
It's important to note that specialist plumbing inspections and standard building inspections are not the same. Most building inspections will only look for issues on the surface, such as damage to plumbing fixtures, cracks in the pipe under the sink, or visible water damage.
A plumbing inspection will carefully examine every aspect of your plumbing system, including the condition of pipes that are underground or behind walls. Water leaks in concealed pipes can be destructive and expensive, and only an experienced plumber will be able to identify a hidden issue like this.
As well as buyers, sellers should consider investing in plumbing inspections. Many buyers will insist on inspections either way, so taking care of this step shows you have nothing to hide and makes the whole process easier. Knowing that a property has a clean bill of health can encourage prospective buyers and increase interest in your home, resulting in a higher sale price when your home goes under the hammer.
If you're planning to renovate to sell, a plumbing inspection can help you make specific improvements that increase the value of your property and eliminate potential problems for buyers.
2. When You Have a Plumbing Problem but You're Not Sure What
Some plumbing problems are obvious, like a burst pipe under your kitchen sink or a dripping tap that keeps you up at night. Unfortunately, not all plumbing issues are quite so straightforward.
If you have water pressure problems, discoloured water coming out of the taps, or early signs of water damage, pinpointing the exact cause isn't always easy.
Similarly, some issues might seem obvious at first but turn out to have a completely different cause. Your water damage might not be because of a leak but due to issues with your waterproofing. Your blocked toilet might actually be a larger issue with a blockage deep in your sewerage drains.
When you call a plumber, they can determine the exact cause of your mysterious plumbing problem, and the best way to do this is often through a plumbing inspection. A full inspection can also give you peace of mind that there aren't any other complicating factors waiting to emerge in the near future.
If you have a plumbing problem but you don't know what's causing it, call a plumber in Doncaster, Ashwood, Kew or near you and ask them for a plumbing inspection!
3. When You're Having Recurring Issues with Blocked Drains
Have you tried off-the-shelf or home remedies to fix a blocked drain only to have it come back? Maybe you've even called a plumber to deal with your blocked drains but the issue hasn't fully resolved itself.
Blocked drains are one of the most frustrating plumbing issues that can plague your property. If you have recurring blocked drain problems that you haven't been able to fix, a targeted plumbing inspection is the best course of action.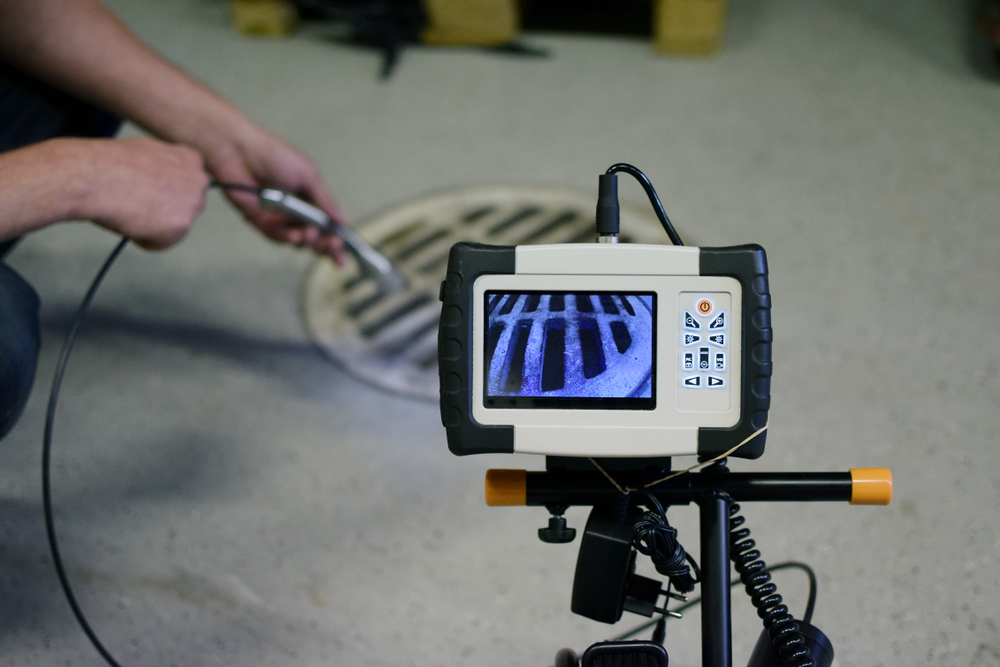 Through CCTV drain diagnostics, a plumber can determine the exact cause and location of your blockage, even when it's deep in the sewer system. Once the problem is properly identified, your plumber can provide a targeted solution, including hydro jet cleaning and non-invasive pipe relining services.
4. When You're Living in an Older Home
Whether you've recently moved into an older home or you've lived in your home for years, plumbing inspections are essential. While you can update your toilets, showers, sinks, and taps, all the plumbing equipment behind the scenes probably hasn't changed since the house was built.
Many older homes have steel underground pipes, which are more prone to deteriorating than their modern PVC counterparts. This is just one of the many issues that a plumbing inspection can keep an eye on for you.
When an older property is damaged, the costs and the repair work can be extensive. Plumbing inspections are one preventative measure you can take to preserve the condition of your older home and save yourself a lot of time, money, and stress.
5. When You Have Large, Well-Established Trees On Your Property
Large, mature, and well-established trees are a sight to behold in any garden. Unfortunately, what you can't see is the underground root system, which could be breaking into your pipes, leading to leaks, collapsed pipes, and blockages.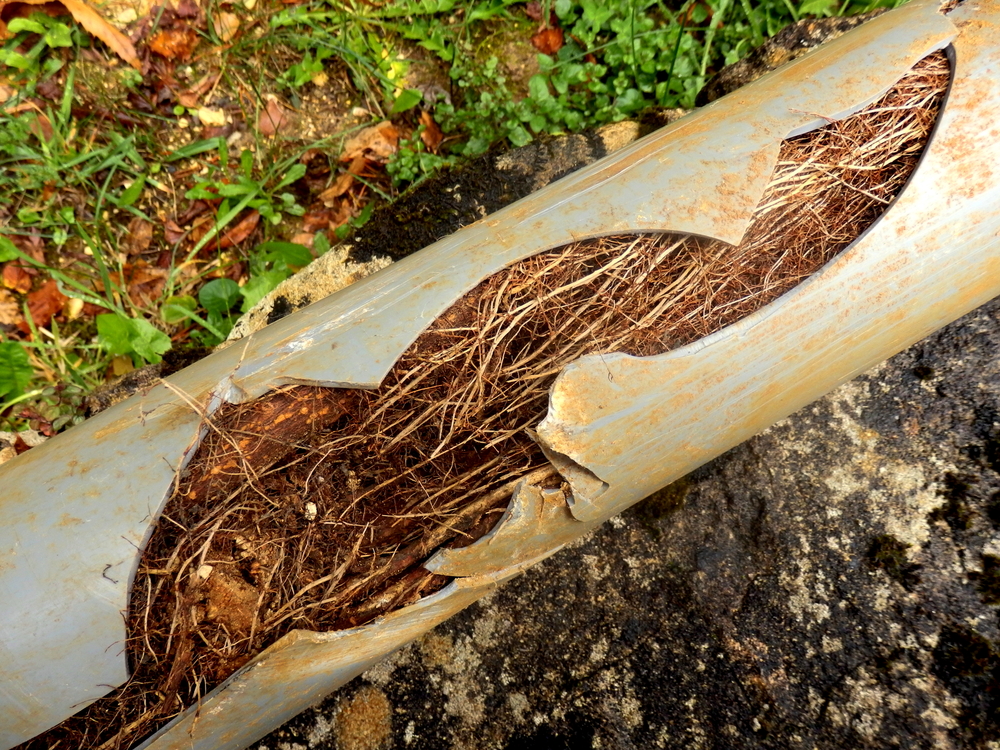 If you have a tree like this at home, take the time to arrange a plumbing inspection with an emphasis on CCTV drain services. If you do have tree roots in drains, a specialist plumber can remove them and provide any other repairs that are required.
6. When You've Never Bothered with a Plumbing Inspection Before
Finally, if you've never had a plumbing inspection before and your home is more than a few years old, consider arranging an inspection today. The process won't take long, and your reward is complete peace of mind that your plumbing is in prime working condition.
If the plumber does find an issue, they can resolve it quickly and cleanly in a process that will be affordable and hassle-free. The alternative is waiting for something bad to happen and facing the messy consequences when it does! 
How Often Should Pipes Be Inspected?
Our plumbers recommend semi-regular inspections of your pipes, plumbing fixtures, and fittings. To prevent expensive and avoidable damage, organise a comprehensive plumbing inspection every 2-3 years.
If you have any of the issues mentioned above, such as an older property, large trees, or recurring blocked drains, consider increasing the frequency of plumbing inspections to once a year.
Why Self-Inspections Are No Substitute
Lots of people are tempted to check the plumbing system themselves and just leave it at that. This is especially the case for homebuyers who are looking to save money on the purchase of a house.
Unfortunately, inspecting the plumbing yourself is no substitute for a professional service. While you can identify obvious issues on your own, you have no way of knowing how serious a problem is or even its true cause. For example, dirty water could be related to your hot water system, your pipes, or a wider problem with the plumbing network.
For homebuyers, skipping a professional plumbing inspection could result in expensive repair costs not long after you've bought your home. For homeowners, skipping professional inspections is like never servicing your car and hoping it doesn't break down. We use our plumbing every day and problems can build up over time. Only a professional plumbing inspection can identify and resolve these problems before they come to the surface.
Dealing with plumbing fixtures and fittings can also be dangerous if you don't know what you're doing. Plumbing work can involve dealing with gas lines, live electricity, or high-pressure pipes, to name just a few potential hazards. 
For a comprehensive service, complete safety, and unmatched peace of mind, there is no substitute for a professional plumbing inspection.
What Is Included in a Plumbing Inspection?
A professional plumbing inspection will generally include a review of the following:
Sinks

All other plumbing fixtures

Water pressure

Stormwater and sewer pipes

Gutters and downpipes

Outdoor plumbing

Drainage systems

Venting systems

And more!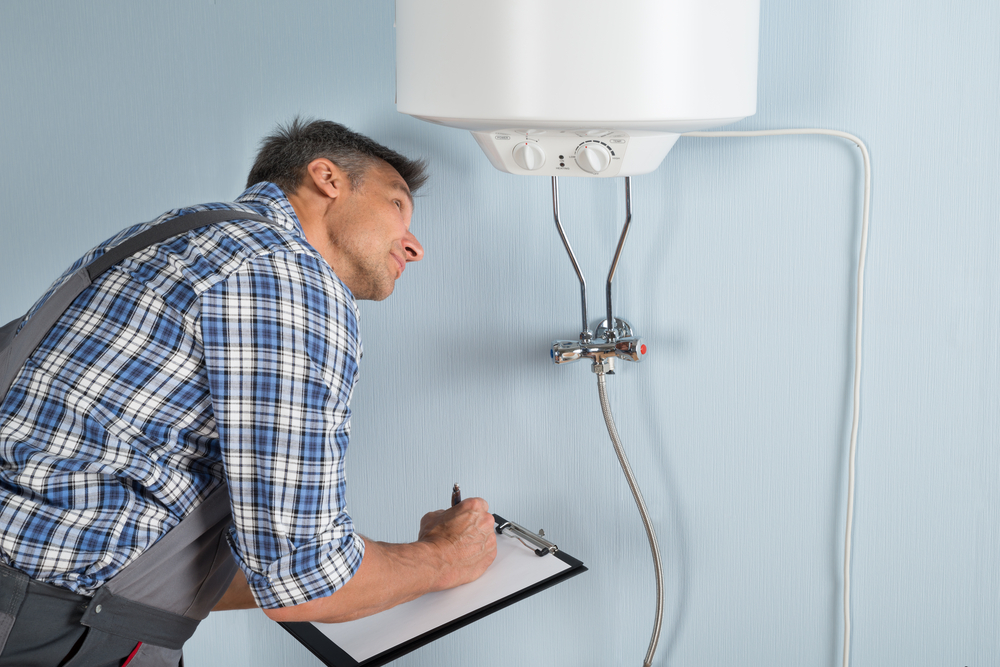 Plumbing inspections may also include further investigations such as CCTV drain inspections. You will also be provided with a report that details exactly what the plumber inspected as well as a list of recommendations and required services.
How Much Does a Plumbing Inspection Cost? 
On average, a plumbing inspection should only cost you a few hundred dollars, although this can vary based on your location, the size of the property, and whether the inspection is completed during standard business hours.
To lower your costs, choose a plumber with a $0 call-out fee and a wide service area. That way, whether you need a plumber in Ringwood, Bentleigh, or Epping, you are guaranteed an affordable service.
In the long run, a plumbing inspection is likely to save you money. As well as finding and repairing problems that could become costly in the future, plumbing inspections can recommend upgrades that can lower your running costs and future-proof your property.
Plumbing inspections will also identify non-compliant plumbing work, which homebuyers can use as a negotiation tool to lower the price of the home. As a homeowner or seller, getting a report puts you on the front foot and gives you information to help you increase the value of your property.
Plumbing inspections should be detailed and can take a few hours, although this will depend on a number of factors. It's recommended that you are present during the inspection so you can get instant feedback on your plumbing rather than just reading a report. 
Is It Time to Arrange Your Next Plumbing Inspection?
As you can see, there are many good reasons to invest in professional plumbing inspections. Whether you're a buyer, a seller, or a current homeowner, a plumbing inspection can save you money and give your property the tick of approval you desire. 
Whether you need a plumber in Glen Waverley, Mount Waverley, Nunawading or across Melbourne, it's important to choose a professional who will perform a thorough and expert inspection.
With expertise in a wide range of plumbing services, as well as gas fitting, MCN Plumbing is the team for you. Our vast service area includes the North, North West, South, and East of Melbourne.
We hope this article has given you a better understanding of plumbing inspections and how they can help you. If you would like to arrange any plumbing services, our experts would be more than happy to assist!