Are you looking for any of these
Drains Blocked Services?
Best Drain Solutions
In Melbourne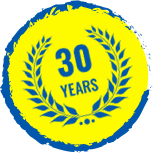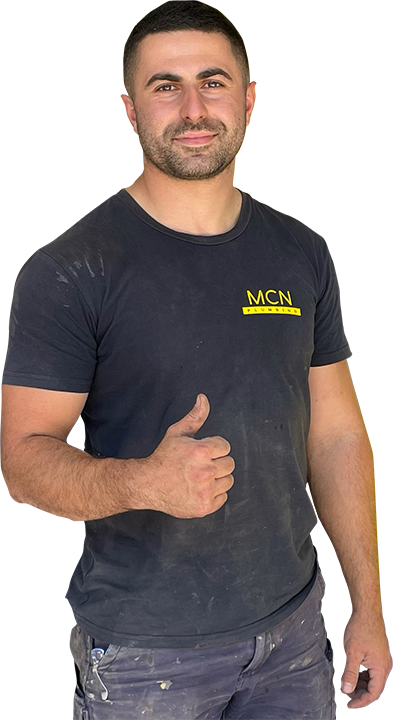 Non-invasive & affordable pipe relining
Long-term solutions for blocked drains
Expert advice from a team of blocked drain specialists
Repair Drain Now

24/7 Emergency Plumbing Services

We are available 24 hours a day 7 days a week. If you have a plumbing emergency, we'll make it our priority!

Fast Same
Day Service

We guarantee same-day services if you call before 10:30am – even for non-urgent plumbing jobs.

Upfront Pricing for Your Peace of Mind

You can rest assured that the price we quote you is what you will pay at the end of the job, with no hidden costs!

All Plumbing Work Guaranteed

MCN Plumbing offers 100% guaranteed results across all our work. Ask us about our great range of guarantees!

Fully Qualified
Professionals

Our plumbers are highly qualified, fully insured professionals backed by the best equipment and plumbing techniques.

No Mess
No Fuss

We pride ourselves on providing clean and non-invasive plumbing and blocked drain services, and we will always clean up after a job!

Years in
the Industry

Every job we complete is backed by more than 30 years of industry experience.

100% Success Rate with 5 Star Reviews

You will always get a job well done with MCN Plumbing. To hear what some of our customers say, look no further than our glowing Google Reviews!
Our Melbourne
Clients Testimonials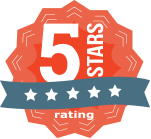 Had these guys out for 2 jobs and they were fantastic, friendly came out quickly great guys recommend these guys

Craig Smith
Couldn't recommend these guys enough!!! I called MCN plumbing last nte about 7pm regarding my hot water system that died, they called me back immediately and said they'd have it fixed next day... plumber arrived by 7.45am, new system arranged & installed by 10am... Thanks to Chris and the boys for fantastic service

Andrea Carbone
Highly recommend this company. Thanks Michael for being punctual, explaining the situation thoroughly with the different options we have. Outstanding customer service in person from Michael & from Chris over the phone. If you ever need plumbing works done ........ call these guys!!

Robyn McCorkelle
Professional, knowledgeable and prompt. Highly recommend!

Matt Georgeades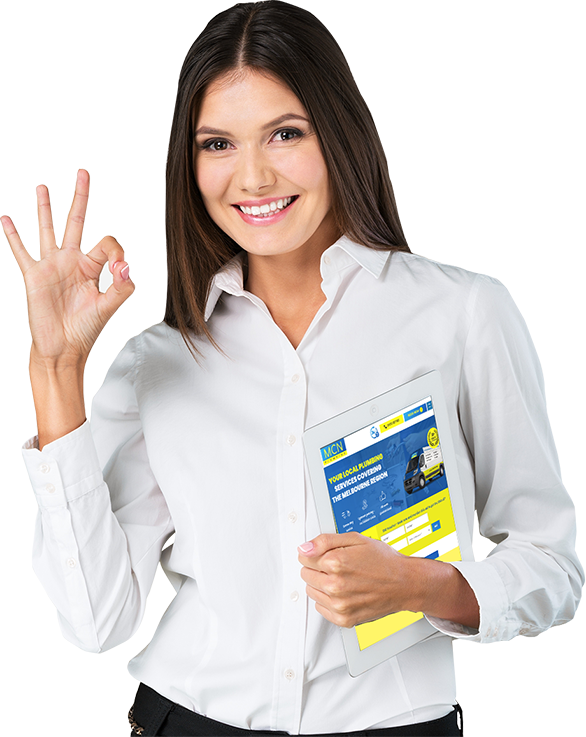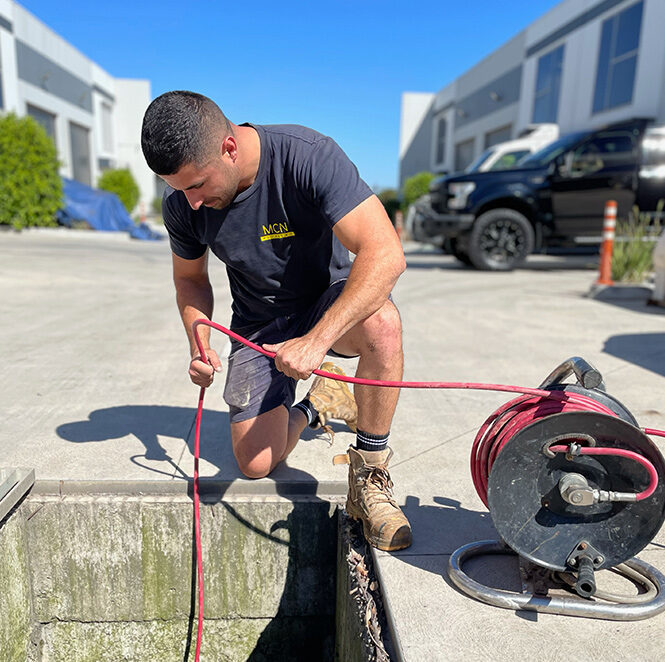 Blocked Drains
For fast, reliable, and effective services to clear even the most stubborn blocked drain, turn to the team at MCN Plumbing. Our team uses a number of proven services to locate, assess, and clear your blocked drains in Melbourne, ensuring your plumbing system is functioning efficiently and correctly once again. Whether it's a small blockage or a large and well-established clog that's been wreaking havoc on your plumbing, we can provide the right service for the job at hand. When it comes to resolving blocked drains, you can be confident in MCN Plumbing. Contact ustoday.
Our Full Range of Blocked Drain Services in Melbourne
MCN Plumbing provides fast, clean, and non-invasive solutions to clear your blocked drains in Melbourne. Our process includes:
CCTV Diagnostics: Utilising advanced drain camera technology, our team can determine the exact location and cause of your drain blockage
Hydro Jet Cleaning: This comprehensive cleaning process removes blockages in your drains and also clears other build-ups to prevent further obstructions in the future
Tree Root Removal: Invasive tree roots can wreak havoc on your pipes. MCN Plumbing can remove tree roots from your pipes, clear the obstruction, and repair any damage caused
Drain Repairs and Pipe Relining: When your pipes and drains are damaged by a blockage, MCN Plumbing can provide all the repairs you need. This includes pipe relining, which is used to repair faults and damage deep within your pipes
Explore our full range of blocked drain services now and contact our team for fast and professional assistance.
When to Call MCN Plumbing for Blocked Drain Services
Blocked drains can cause a range of problems if they're left to fester. Blockages can lead to major pipe and drain damage, foul smells, slow draining sinks, water damage, and a range of other problems. If you notice any of the signs or symptoms of a blockage, you should call our team immediately. As specialists in blocked drains in Melbourne, we serve more than 30 different areas and can come to you for same-day services. Call MCN Plumbing today on 0420 102 198.
Blocked Drains Services Available In The Following Suburbs