What Are Some of the Most Common Plumbing Problems Seen in Old Homes in Victoria?
January 28, 2022
Older homes have qualities and charm that newer properties just can't match. Maybe you love the architectural style of a bygone era, or perhaps you favour older design trends.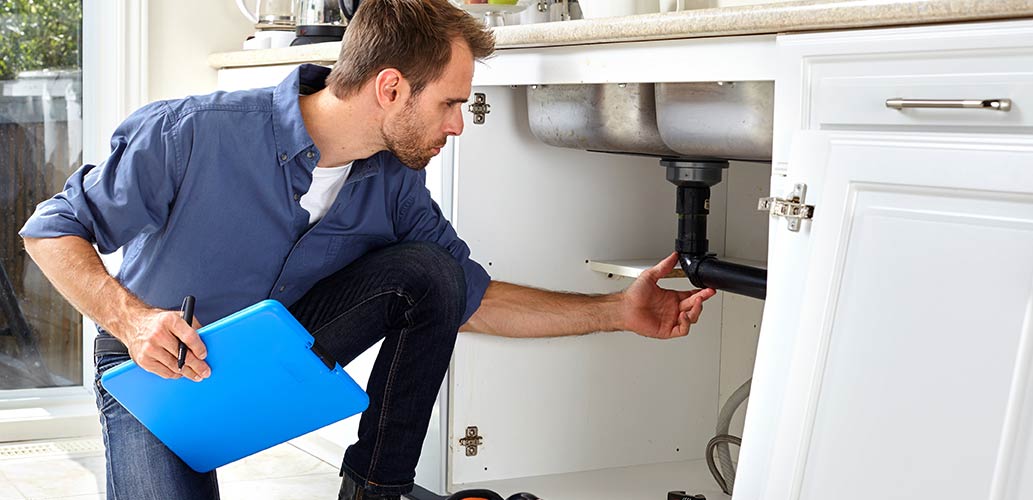 In Melbourne's competitive property market, older homes may also offer a more affordable option for buying in the area you want to live in.  If you need help with blocked drains in Melbourne give us a call.
Whether you live in an older home or you're looking to buy one, there are many benefits you can enjoy. However, it's important to inspect older properties with a fine-tooth comb, especially when it comes to plumbing.<./p>
Plumbing problems can be hidden just below the surface – behind the gorgeous antique fixtures or below the sprawling hardwood floors. If these plumbing problems are left to fester, they will cause expensive and destructive damage that no amount of charm can make up for.
To ensure your antique home doesn't cause more trouble than it is worth, our Melbourne plumbers have put together a list of common plumbing problems in older homes and what you can do about them.
What Is the Most Common Residential Plumbing Problem Seen in Older Homes?
The most common residential plumbing problems that old homes experience are water leaks, corroded pipes, and water pressure problems. All of these problems come hand in hand with old plumbing parts and fixtures, and while they may seem minor at first, they can lead to more serious problems down the track.
For example, a hidden leak can gradually send up your utility bills and cause expensive water damage, including damage to your property's foundations.
Corroded pipes can collapse and lead to further leaks and blocked drains. Low water pressure is mainly just an inconvenience, but high water pressure can cause further damage to your plumbing system.
Issues like these are more common in antique homes for several reasons. As well as the passage of time, a plumbing system from the 1920s will also be subject to a more significant build-up of grime while utilising inferior materials.
Your home doesn't need to be antique to suffer from these problems either. Properties built up until the 1990s may also suffer from plumbing problems that commonly affect "older" homes.
As well as leaks, corrosion, and water pressure issues, here are some other plumbing problems to look out for in older Victorian homes.
Roof Leaks and Other Roof Plumbing Problems
When examining an older home, look for signs of a leaking roof such as moisture on the ceiling or walls. Gutters and downpipes will also degrade over time, and if an older property's guttering hasn't been updated, there are probably ridden with small holes that are difficult to spot until it starts raining!
When it comes to roof plumbing, a quick visual inspection won't always do the job. Sometimes a fresh coat of paint and some cleaning can make a leak-prone roof appear in better condition than it actually is.
Water Heater Troubles
If you have an older home, you're likely to have an older water heater too. If you live in or are considering buying an older property, make sure you know the age of the water heater. As much as you can, you should also test the hot water system before you buy any home – but especially an older one!
Check the consistency of the water pressure and water temperature, and also take note of how long it takes for the water to heat up. You can also examine the hot water system itself to check for any leaks or other visible damage.
Any hidden damage will be difficult and dangerous to identify, so leave this to a professional. If you don't already own the property, it can also be difficult to identify long-term water heater issues such as regular hot water outages.
If you're having issues with an older water heater, it's essential to invest in hot water system installation and repair services. In some cases, a bit of maintenance may be all you need. However, upgrading to a modern system is often more beneficial and energy-efficient in the long term!
Clogged Pipes and Drains
Older pipes have more time to build up grime and become damaged. Grime build-up and partial collapses are two of the most common causes of blocked drains, so it only makes sense that they would be more common in older homes.
A local blockage in the pipe under your kitchen sink is easy enough to solve, but blockages that occur deeper in a sewer line can be more complicated. If you have noticed the signs of a blockage in multiple parts of your home, then you're probably dealing with a deeper clog.
Call a plumber to take care of blocked drains and blocked pipes. Look for a professional who offers CCTV diagnostics to find the clog and hydro jet cleaning to safely blast it clear!
Problems with Outdated Fixtures and Fittings
This plumbing concern is less common because homeowners will usually update older homes to have modern taps, toilets, sinks, and other fixtures and fittings. However, if the antique look is part of the appeal, your home might have fixtures and fittings as old as the property itself!
Whether you're dealing with antique toilets or taps, they're bound to have extra plumbing problems, including leaks, blockages, corrosion, cracks, and complete malfunction. This is because your older fixtures probably have years of grime built up below the surface. They might also be made of older materials that aren't designed to last.
Your antique fittings and fixtures might look charming; just make sure they're also up to the job!
A Word on Waterproofing
Water damage in an older home is often due to leaks in the taps, pipes, or roof, but poor quality waterproofing may also be to blame.
Water can leak through the gaps in old, worn, or poor quality waterproofing, causing significant damage. When inspecting an older home, ask a professional to take a closer look at the waterproofing.
How to Track Common Water Problems in Older Homes Before They Cause Irreparable Structural Damage
Keeping an eye out for plumbing problems is the best way to avoid irreparable and expensive structural damage. In most cases, early intervention will keep a minor annoyance from becoming a major problem.
Look for any changes in your water pressure, water temperature, and water colour and address these early. Also keep an eye out for the signs of leaking or water damage, including damp ceilings and walls or wetness below the sink.
Common signs of blocked drains include slow draining sinks, water pooling at the bottom of your shower, and foul smells coming from your drains.
Make sure you know how old your water heater is, as well as other major plumbing fixtures, fittings, and appliances.
Beyond this, the best step you can take is to organise a plumbing inspection. For all those problems bubbling away below the surface or just out of view, a plumbing inspection is ideal.
Many people opt for pre-purchase inspections, but you can also ask a plumber in Reservoir or Vermont to come and inspect your existing Melbourne home. If you're the proud owner of an older home and you've never had a plumbing inspection, this is a sensible step to take.
Can You Replace Old Metal Pipes in Older Homes?
Old pipes are more prone to cracking, collapsing, corroding, and blocking, and that's not just because they've been through a lot.
Modern pipes are made using either copper or PVC. In new homes, PVC is the material of choice because it can last almost indefinitely. Older homes are much more likely to feature older pipes, which were made using cast iron or galvanised steel, which are both more prone to corrosion over time.
Before that, pipes were made using lead, which can be extremely bad for our health. Today, lead piping is extremely rare in Victoria and across Australia.
If you discover that you have older pipes, you can arrange to have them replaced by an experienced plumber. Most concealed and underground pipes can be replaced using a process called pipe relining.
This is a trenchless process, meaning you don't need to dig up the pipes to replace them. Instead, your plumber can use modern techniques to send the new piping inside the old pipe, which relines the inside of your pipes with modern PVC and creates brand new plumbing!
When you're looking to replace old metal pipes, always look for a plumber who offers pipe relining. That way, whether you need a plumber in Blackburn or Chirnside Park, you will always be getting the most non-invasive solution.
How Do You Know If It's Time to Repair or Replace Your Home's Plumbing?
You have cracked, corroded, or collapsed pipes
You've discovered that your pipes are made from outdated materials
You've discovered leaks or signs of water damage
Your downpipes and gutters leak water when it rains
You've noticed recurring changes in your water pressure, colour, or temperature
You have recurring blocked drain issues
Your hot water system is 20+ years old or constantly playing up
You have old plumbing fixtures and fittings
A plumber has discovered issues during a professional inspection
Is It Possible to Fix Old Plumbing?
At the end of the day, it may be possible to repair your antique toilet, rusty gutters, cast iron pipes, or old water heater.
The question is, should you bother with these repairs or should you just replace your old plumbing?
For products and parts that are nearing the end of their lifespan or well past their used-by date, repairs are often nothing more than a short-term fix. Your pipes will clog again, your hot water will keep going out, your toilet will fail to flush, and your gutters will develop new leaks. If you're unlucky, older plumbing will stop causing minor annoyances and start causing major and expensive problems.
For these reasons, it's always best to replace old plumbing when it starts causing problems, even if repairs are an option.
At the first sign of plumbing problems in an older property, we recommend calling a local plumber near you, whether that's Heidelberg, Thomastown, or elsewhere across Victoria. Older houses need extra care, and calling a plumber is a step you won't regret.