The Complete Guide to Water Leaks Detection, Causes, and Repairs
September 14, 2021
The most obvious sign of a water leak is an unexpected increase in your water bill. However, not all leaks are visible, meaning they can go unnoticed for months. If a water leak is left undetected and untreated, it can cause sudden, catastrophic, and expensive damage to your property and your plumbing system.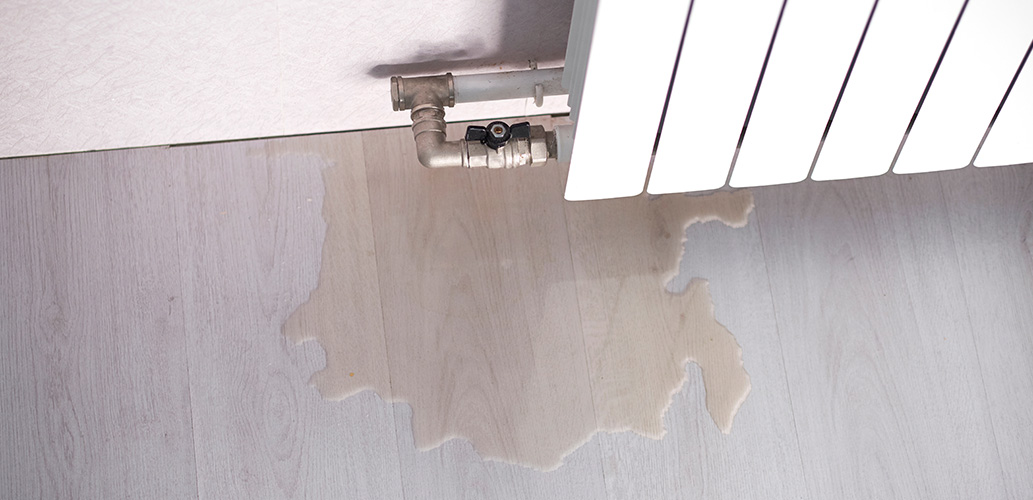 To take care of water leaks, it's essential to understand the causes, recognise the signs, and know what to do after identifying a leak. As experts in plumbing leak detections, MCN Plumbing knows what it takes to identify and fix leaks in Thomastown, Templestowe, and all across Melbourne.  If you need help with blocked drains in Melbourne give us a call.
To find out how you can identify a water leak and what you need to do next, read our article now.
What Are the Causes of Water Leaks?
There are a number of different things that can cause water leaks in your home. Some of the most common causes include:
Blocked and clogged pipes – Baby wipes, foreign objects, and debris can build up inside your plumbing system over time, causing it to slow down or block completely. This can also lead to significant damage to the condition of your pipes, causing your pipes to leak or even burst!
Tree roots and general pipe damage – If your trees have deep and invasive root systems, they can damage the condition of your pipes and cause water leaks and burst pipes. As well as this, old and weak pipes can also leak or burst simply due to the pressure placed on the system over time.
Dripping Taps – The constant drip of a tap won't just keep you up at night. Leaking and dripping taps can also send your water bills skyrocketing. In fact, a dripping tap can waste 24,000 litres of water a year, according to Environment Victoria.
Hot Water System Leaks – Water can leak from your hot water unit in many different ways. Sometimes loose connections are the cause and at other times, leaking water tanks are the issue.
Toilet Troubles – If there are problems with the washers and valves in your toilet, you could soon be dealing with a toilet water leak.
Damaged or Faulty Plumbing Fixtures – Just like your taps, damaged pipes and plumbing fixtures inside your home can lead to expensive and destructive leaks. Common offenders include mixer taps with flex hoses, water filters, and the pipes under your sink.
Main Water Line Connections – Your main water line connection is the fitting that connects water from your meter to the house. This can weaken over time or become damaged and disrupted by gardening and landscaping, which ultimately leads to a leak.
How to Find a Water Leak?
If you suspect you have a water leak, the first thing to do is take a water meter reading. Your meter will have a series of numbers that indicates your water usage.
After you have taken your reading, make sure you don't use any water. Wait approximately 10 minutes and take another reading. If the numbers on your water meter have gone up without any additional water usage, you probably have a leak.
Sometimes, the signs of a water leak are obvious. You might be able to see and hear a dripping tap or a leaking hose. Your toilet might be leaking at the base or you might have a noisy toilet, which is a sign that it's constantly running and refilling.
Other signs to look for include dripping from pipes or wet pipes below your sink, water pooling around your appliances, or warped benchtops.
How to Find a Leak That's Under the Floor or Underground?
Looking to find an underfloor or underground leak?
Outside the home, look for pooling water around your driveway, unexplained cracks in your paving, muddy or unusually green patches in the garden, and water around your meter box.
Inside the home, look for warping, wetness, or damage on your floor that has no other explanation. A warm area on your concrete floor can also be a sign of a water leak.
How to Find a Water Leak Inside a Wall?
If you suspect a water leak inside your wall, try looking near the ceiling and walls. Search for signs including water marks, peeling paint, damaged wallpaper, warping and stains, the presence of mould, and stale smells coming from the walls and ceiling. You may also find condensation or moisture on the walls and windows around the house.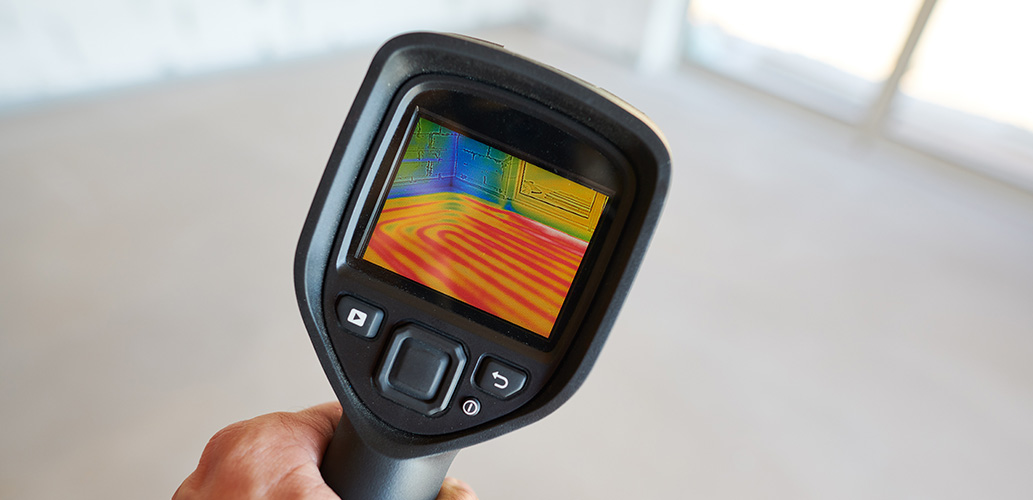 Plumbing Leak Detection Equipment
You can also use plumbing leak detection equipment to find leaks inside your home. When you partner with a
plumber in Surrey Hills
or anywhere in Melbourne, they may provide specialist plumbing leak detection equipment.
Acoustic plumbing leak detection equipment detects sounds in your water pipes to identify and pinpoint the location of a leak.
Thermal imaging leak detection equipment is also available. These systems utilise thermal cameras to locate leaks in water lines, underground pipes, and deep within your foundations.
There are many other methods that can be used to detect a water leak. Get in touch with your plumber to find out the best option for your property!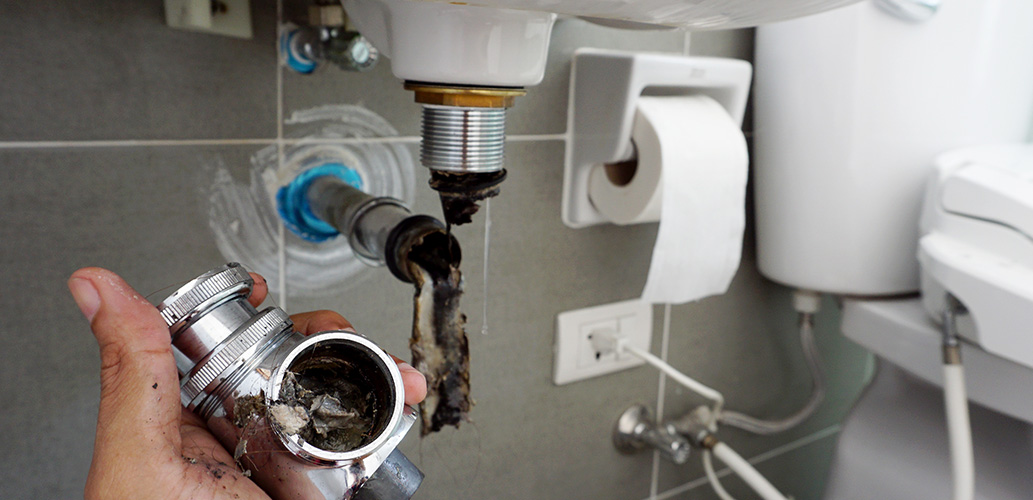 What to do After Detecting a Water Leak?
No matter the cause or the location, water leaks should be handled with care and taken care of quickly.
In some cases, you might be able to fix a leak yourself. For example, a leaking tap might just need a new washer, and a leaking toilet might need a new inlet valve. Similarly, you might be able to fix some leaks simply by tightening a few connections.
However, in most cases, your best course of action will be to call a professional plumber. This is especially the case when you are dealing with leaks that are caused by blocked or damaged pipes and other underground plumbing issues.
Whether you have blocked drains in Campbellfield or a leaking toilet in Lilydale, a professional Melbourne plumber will be able to fix all kinds of water leaks for you.
What Happens When a Leak Is Left Untreated?
In most cases, the longer you leave a leak, the worse it will get. An untreated water leak can lead to:
Further damage to your pipes, plumbing system, and appliances
Sharp increases in your water bills
Structural damage to your property
Electrical failures and faults, which can lead to fires
The development of mould and mildew, which can lead to a range of health problems, including allergic reactions and respiratory issues
Water damage around your home – including under your sink, in your ceiling, and in your foundations
Cracks and holes in your concrete, driveway, and paving
Damage to your carpet and other flooring
Burst pipes, which can completely destroy your garden
Increased presence of termites, rodents, and cockroaches
How Much Does Water Leak Detection and Repair Cost in Melbourne, Victoria?
When it comes to water leak detection and repair, prices will vary depending on the severity of your leak. Dripping taps or leaking toilets can often be fixed for less than $100 plus the price of parts. If you need your blocked drains cleared as part of your leak repairs, this service also starts at less than $100.
Underground plumbing leaks can become more expensive, but there are always ways to lower your costs. Look for a plumber that offers $0 callout fees and ask for upfront prices so you know exactly what you're paying. That way, you can ensure an affordable service whether you're looking for a plumber in Vermont or Epping.
While you may feel like ignoring a leak to save money, leaving a leak unattended will only be more expensive in the long term. As mentioned above, plumbing leaks won't just increase your water bills. They can also lead to some serious problems that not only impact your health and safety but cause significant property damage that will be much more expensive to repair.
To save money, repair your plumbing system, and protect your property and family, the best course of action is always to address a water leak straight away. Whether you're fixing it yourself or calling a professional plumber, be sure not to delay when you notice the signs of a water leak!