How To Find A Reliable Qualified Plumber In Melbourne
January 18, 2023
Finding a licensed plumber in Melbourne who is reliable, qualified, and competent isn't as easy as it may seem. There are a lot of factors you need to take into account.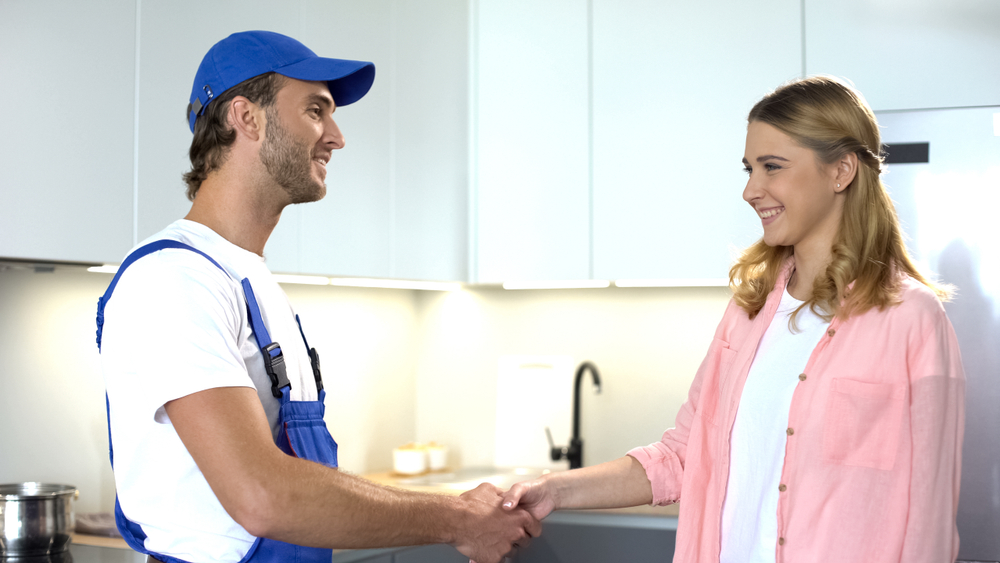 Having trouble finding a qualified & licensed plumber in Melbourne who you can rely on? You're not alone!  If you need help with blocked drains in Melbourne give us a call.
There are now so many plumbing service providers in Melbourne, many of whom make promises to their clients but fail to deliver on them. So, it's important to learn how to find a qualified plumber in Armadale or near you. This applies to emergency plumbing services as well. 
If you're not sure how to go about the whole plumber-hunting process, you've got nothing to worry about.
In this post, we're going to discuss the different types of plumbers for hire in Ashwood & other parts of Melbourne. 
Afterwards, we'll reveal the 7 most important factors to consider for finding a qualified & licensed plumber in Balwyn and all the way to the outskirts of Melbourne.
Different Types of Plumbers You Can Hire in Melbourne
Whether you're looking for plumbers in Bayswater or elsewhere across Melbourne, there are eight different types of plumbers you can hire for your needs:
Residential plumbers

Commercial plumbers/industrial plumbers

Real estate plumbers

Water supply plumbers

Service & repair plumbers

Sanitary & drainage plumbers

Hot water system plumbers

24/7 emergency plumbers
If you're looking for a plumber in Bentleigh or across Melbourne, make sure they're licensed to perform a particular task and ask them to show proof of their qualifications. 
Licensed plumbers are required to hold insurance for the services they provide, so hiring a licensed plumber ensures the worker can do the job and that you are protected if something goes wrong. 
Hiring a licensed plumber in Blackburn & throughout Melbourne who holds insurance is absolutely essential because it protects you (a.k.a. the customer) in the event of a poorly executed job or any damage done by the hired professional by mistake.
This is just one thing you must keep in mind when hiring a licensed plumber in Boronia or anywhere in Melbourne — just because a licensed plumber has general insurance, it doesn't necessarily mean their insurance covers all the services they provide, especially if it's a specialised service. 
So, whenever you're vetting a licensed plumber in Box Hill or near you, make sure that their insurance covers the exact service they're going to provide to you.
7 Factors to Consider for Finding a Qualified Melbourne Plumber
Now that you know the different types of plumbers in Melbourne, it's time to discuss the 7 factors to keep in mind for learning how to hire a qualified & licensed plumber.
1 – Ownership & Employee Size
If you're searching for a licensed plumber in Brighton, for example, it is highly recommended to give more preference to a family-run plumbing service company. 
There are multiple reasons behind this. 
For starters, family-run businesses tend to be more reliable & efficient. Secondly, family-run businesses often have more skin in the game because they have a personal reputation to maintain. 
Plus, when you hire family-run plumbing services in Melbourne, there will be minimal hassles regarding coordination & management because trust is greater among family members & carefully selected staff.
Apart from this, employee size is also a key factor in selecting a plumbing service provider in Melbourne. 
For example, a one-man operation cannot match the level of services provided by a company with a large team. However, you don't necessarily want to work with a huge plumbing firm where your job will just get lost in the mix and neglected for weeks.
When it comes to the number of employees a company has, the most important thing to do is hire a team that is equipped to assist with your plumbing needs without missing deadlines and blowing out timeframes.
2 – Customer Testimonials & Social Proof
Customer testimonials and social proof are the second most important factor to consider when choosing a licensed plumber in Burwood or anywhere across Melbourne. 
In this digital age, no plumbing company can get away with poor service, at least not without people hearing about it on the internet.
Nowadays, modern customers immediately post negative reviews if they're not satisfied. And if a company receives a significant amount of negative reviews on the internet, it is going to ruin their online reputation.
That said, if you're looking to hire a licensed plumber in Camberwell or wherever you reside in Melbourne, we recommend choosing a company with at least 4-star ratings because they're likely to be reliable & professional. 
MCN Plumbing, for example, has over 4.5-star ratings, which is a clear sign of good & professional service. 
3 – Provides 24/7 Emergency Service
When it comes to plumbing needs, most people prefer establishing a relationship with one service provider that they can rely upon. 
But in doing so, they often neglect one important factor and end up settling for a less reliable plumber who does not offer 24/7 emergency plumbing services. 
You see, a plumbing emergency can occur at any hour of the day, and all emergencies must be resolved promptly. 
So, if you're planning to establish a long-term relationship with a licensed plumber in Campbellfield, make sure that they operate 365 days a year and provide 24/7 emergency services.
Speaking of which, it goes without saying that small plumbing companies with only a couple of employees are unlikely to provide reliable 24/7 emergency services.
4 – Types of Services Offered
The next factor to consider when finding a licensed plumber in Canterbury or across Melbourne is the types of services they offer.
Ideally, you should hire a plumbing company that can fulfil a variety of needs, from renovation plumbing jobs to general gas and plumbing issues. From bathroom renovations to gas leaks and water leaks, professional plumbers should be able to do it all for an affordable price. Look for licensed professionals who can assist you with a long list of plumbing services, such as:
Choosing a licensed plumber in Carrum Downs that offers the above services will save you the hassle of finding a new plumber for each service separately. 
5 – License & Registration
This one is pretty obvious. It is absolutely critical that any plumbing company you hire must be licensed & registered to provide services.
The best way to find out if the company you're considering hiring is legit or not is through their ABN. ABN stands for Australian Business Number, and it can be usually found at the bottom of the company webpage. 
Once you've obtained the ABN of a potential plumbing service provider, visit the official Australian Business Register website & enter the ABN in the ABN Lookup tool to see if they're a registered business or not.
As for licensing, the plumbing industry in Melbourne is governed by the Victorian Building Authority (VBA). 
This government body has divided the plumbing industry into 10 different classes of plumbers & 5 classes of specialty plumbers, which can be pretty confusing sometimes.
But, it is vital to ask your plumbing service provider if they have the correct licence for the specific work you've hired them for. 
For instance, special tasks such as HVAC unit installation, gas fitting, and repairing gas appliances often require specially licensed plumbers. So, be sure to check the licence before proceeding with the hiring process.
6 – International Standards Compliance
Compliance with international standards is not a mandatory requirement for plumbing companies in Melbourne.
However, it certainly is a major advantage. For example, ISO 9001 is a widely popular international standard used in 170+ countries across the globe. This particular standard helps customers to get reliable & consistent services from the provider. 
Similarly, ISO 14001 is another popular standard that provides for improved environmental management to grow sustainable services.
But if you're searching for a plumber in Caulfield or anywhere near you in Melbourne, make sure that the plumbing company is Plumbing Code of Australia (PCA) compliant. 
For the uninitiated, PCA compliance is a set of mandatory requirements for the design, installation, construction, repair, replacement, alteration, and maintenance of all sorts of plumbing and drainage-related work. All plumbing companies across Australia are required to comply with PCA regulations when completing relevant work.
The international standard certifications that we mentioned earlier are just an added advantage. They convey that the company is willing to go above and beyond the standard practice to offer a satisfying service to its customers. Ultimately, it is this commitment to going above and beyond that you should look for in a plumbing company! 
7 – Ethics & Philosophy
The last factor you need to consider when hiring a licensed plumber in Chadstone is the ethics & philosophy of the company. 
To find out this information, you can simply visit their official website and navigate to the About Us page. 
But on top of that, there are a few questions you can consider asking yourself to get a real sense of their philosophy. These questions include:
Does the company seem like they care about customers?

Are they local and friendly or corporate and professional?

Do they have a clearly defined estimation process for quotes?

Do they sound eager and enthusiastic to provide a quality service?

Do they provide a clear work execution plan and timeframe?
By answering these questions, you can get a good sense of whether a company is trustworthy or not. 
If you're not able to answer these questions, the next best thing you can do is pick up the phone and call them. 
If you have to wait until the next business day, they're likely to not be that interested in your business. In this case, you should just move on to the next candidate on your list.
Choose MCN Plumbing
When it comes to hiring a licensed plumber in Melbourne, a company might stand out in pricing, reviews, warranties, etc. But you shouldn't allow a handful of impressive details to overshadow the most important qualifications — experience & quality of service.
If you're searching for a local Melbourne plumber, we recommend giving MCN Plumbing a chance.
We're one of the most popular and reliable plumbing service providers in Melbourne with over 30 years of experience in the field. And unlike other plumbing companies and plumbing contractors, we provide 100% guaranteed results on all the services we provide.
The best part? We're one of the few companies in Melbourne that offer fast callouts with zero callout fees and no extra hidden charges. We will get plumbing services to your door within the first 90 minutes! 
Get in touch with us on 0420 102 198 or make a booking on our official website.