Common Plumbing Repairs Every Homeowner Should Know
April 12, 2022
From time to time, you may come across a minor plumbing issue you want to deal with on your own. Some repairs should be handled only by a professional plumber, but there are some basic DIY jobs you can do around the house, with no special skills or tools required.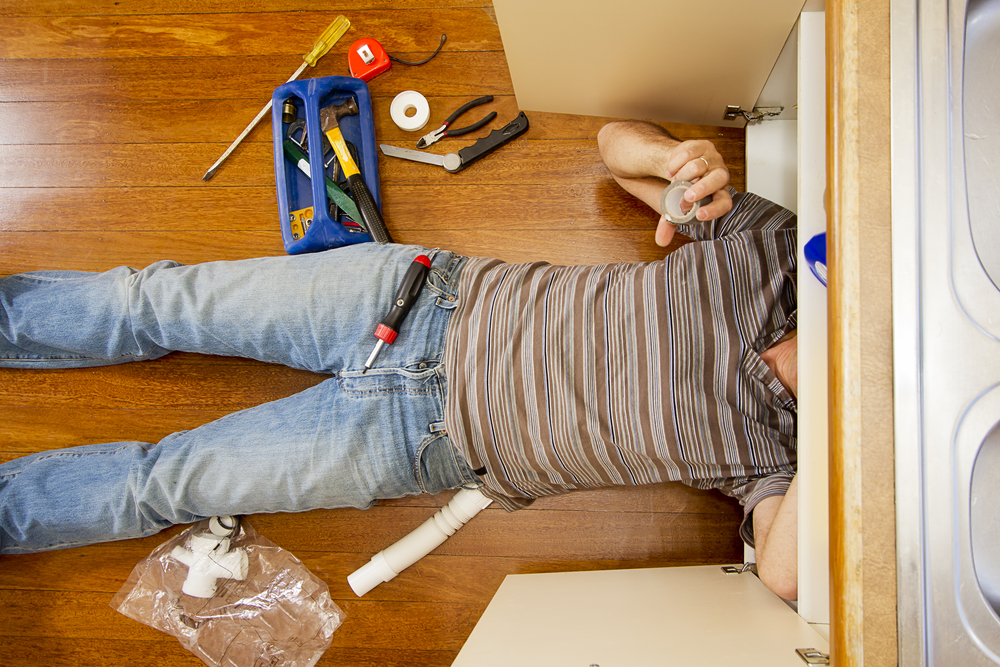 As a homeowner, you will inevitably come across blocked drains, leaking toilets, burst pipes, and other common plumbing problems. But the good news is that there are plenty of plumbing problems you can solve without the help of a professional plumber in Melbourne.  If you need help with blocked drains in Melbourne give us a call. Here are just a few basic plumbing repairs you should know:
Closing the Shut Off Valve
This one's important. Before you begin working on any repairs, it's important to locate the main water valve and shut it off.
Fixing a Leaking Pipe
Have a leaking pipe? Once you've shut off the main valve and found the source of a leak, you can likely repair it using a pipe clamp, applying putty to the source, or tightening the screws of the pipe by placing the clamps around it. In the case of a major leak, it's best to call your local plumber in Nunawading or elsewhere in Melbourne.
Unclogging a Blocked Toilet
A stubborn blocked toilet – we've all been there. One of the most common plumbing issues for every household, learning to unclog a toilet is a necessary skill. You can do this using an everyday plunger.

To prevent a blocked toilet, only flush suitable materials down the toilet, like toilet paper (but not too much!)
Fixing Low Water Pressure
The first thing to look for when you have low water pressure is to check if both the hot and cold water is affected. If so, you may be able to solve the problem by removing the aerator and cleaning out the debris with vinegar and water.
Slow Draining Sinks and Drains
Slow draining sinks and drains are commonly caused by hair and soap residue. This is usually a fairly easy fix. Wearing a pair of gloves, take off the drain cover and clean up the accumulated debris in the drain. If the problem persists, don't hesitate to call a local plumber near you, whether that's a plumber in Glen Waverley or a team of plumbers in Mount Waverley.
Plumbing Tools You Should Own
To get started with DIY plumbing, there are a few tools you'll need to have handy. Not sure where to begin? Here's a non-exhaustive list of the plumbing tools every homeowner should have in their toolbox.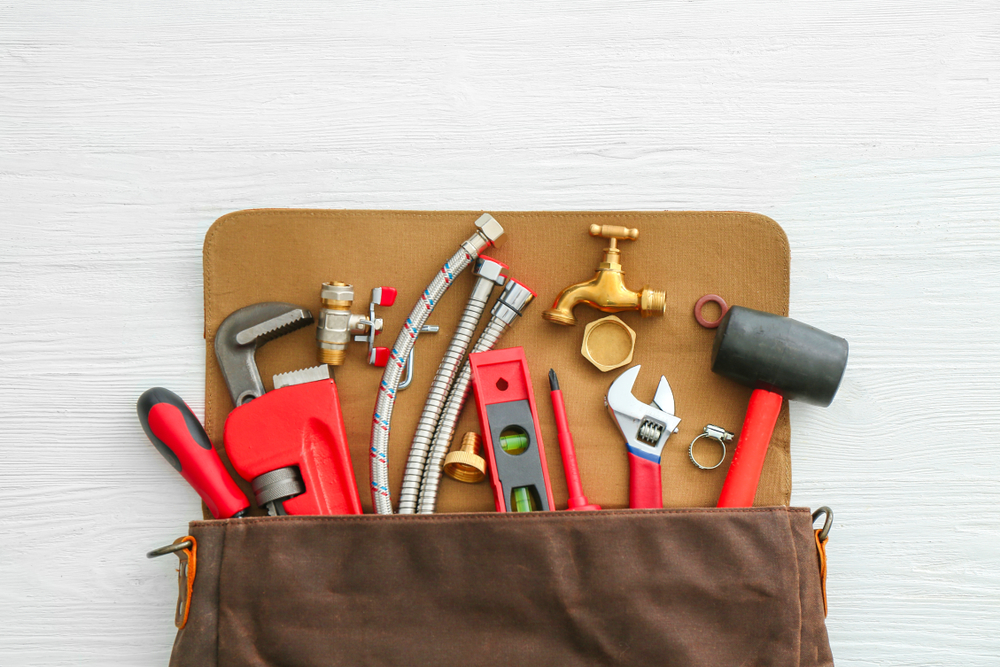 Plunger
This one speaks for itself. If you only have one plumbing tool in your home, make it a high-quality plunger. Don't be afraid to spend big on a plunger – you'll use your plunger time and time again. A plunger is the first line of defence against clogged toilets and blocked drains.
Adjustable Wrench
An adjustable wrench is a handy tool to have around. It works with a wide range of fittings, and the jaw locks into place so it won't slip while you work. 
Pipe Wrench
Pipe wrenches are used to loosen and tighten fittings on large pipes. With two pipe wrenches, you can hold on to a pipe and turn the fitting in one go. 
Basin Wrench
A basin wrench, or sink wrench, can be used when you're working on hard-to-reach fasteners. 
Hand Auger
Hand augers are ideal for removing dirt from deep holes without hassle. 
Plumber's Tape
Plumber's tape is made to seal gaps and prevent leaks. You can use gaffer tape as an alternative, but it will be less effective. 
Tongue-and-Groove Pliers
Tongue-and-groove pliers are great for gripping something small, especially when it's difficult to grab with your fingers.
Hacksaw
DIY plumbing requires you to cut through metal and plastic pipes, and a hacksaw is the perfect tool for the job.
Metal File
A metal file will help you smooth down pipes after cutting them and reduce the risk of cutting yourself on sharp edges.
When Should You Call a Professional Plumber?
Although you can DIY your way through plenty of common household plumbing issues, some repairs are best left to a professional plumber. 

Not only does hiring an expert save you time and hassle, but a trained plumber will get the job done safely and correctly. Don't try these repairs at home:
Even if you can access your sewer line, this kind of repair requires special equipment that only professional, fully trained plumbers have. Attempting to fix your sewer line can result in a disastrous mess and cause significant damage to your property.
Attempting to install a hot water heater can lead to serious injuries. Improper installation can cause damage to your heater can present a hazard to you and your household. Hire a professional plumber to get the job done.
Pipe replacement can be a tedious, tricky job. You can stop a leak with a patch, but don't hesitate to call a plumber if you need your pipe replaced. They will make sure everything is done correctly and prevent issues like leaks down the line.
Dealing with gas can be a dangerous game and is best left to expert gas fitters and plumbers. If you suspect a gas leak, call an emergency plumber right away. Call a local plumber in Kew, a gas plumber in Bentleigh, or a team of professional plumbers in Ringwood.
Advantages of Working With a Professional Plumber
When you work with a professional plumber, not only are you saving yourself the time and hassle of working it out yourself but you are guaranteed quality plumbing solutions. 
Long-Term Solutions
A professional plumber should know plumbing like the back of their hands. Rather than temporary repairs, professional plumbers deliver permanent, long-lasting solutions, which is often the most cost-effective approach. 
Safer Than DIY
Your plumber will prevent the issue from occurring again any time soon! As well as this, getting in a team of professional plumbers is safer than attempting to fix something you're not 100% sure about. 
Plumbers will Find Hidden Issues and Get to the Source 
Professional plumbers can find sneaky, hidden plumbing problems that you may not have noticed. Using diagnostic tools, trained plumbers can identify the source of the issue and repair it quickly and effectively. 
Handy Tips from An Expert
Your professional plumber can give you tips and tricks to prevent common plumbing issues from occurring. Not only that, but they can give you the low down on DIY repairs when you really need it. 
Convenient 
Save yourself the time and hassle and call a plumber. Professional plumbers can get the job done in half the time while keeping your space clean and tidy.
Get Started With a Professional Plumber Today
For long-term plumbing solutions, call a professional plumber in Doncaster, a local team of plumbers in Ashwood, or a professional near you across Melbourne.  When you partner with an expert plumber specialising in a wide variety of services, your plumbing system will be running at its best in no time. Get started today!