A Guide to Estimating Plumbing Costs
October 14, 2021
When you need plumbing services at your home or business, one of the first questions is always going to be "how much will it cost?" Affordability is a huge factor when it comes to any trade, but unfortunately, it's not always so easy to estimate plumbing costs.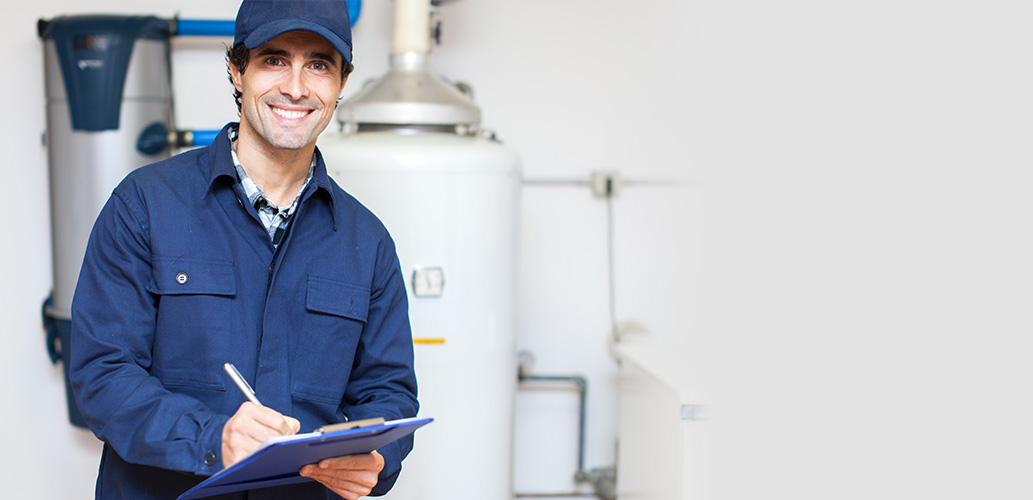 How much your plumbing work costs will depend on several factors. These include your plumber's hourly rate, the complexity of the job, and the materials required. But even then, it can be difficult to pinpoint exactly how much money you will need to pay, and that all comes down to the nature of plumbing work.
Take a blocked toilet as an example. You might have a simple blockage that requires basic plumbing work. It doesn't take too long to complete, and no additional services or materials are required. In this case, your blocked toilet repairs will be relatively cheap.
But what if your toilet is blocked because of an obstruction that's deeper in your plumbing system? Fixing this may require more time and more materials. If the blockage has caused damage to your pipes, you might also need to pay for repairs or replacements.
As you can see, there is a lot to consider when it comes to plumbing costs. However, by understanding the general breakdown of costs, and looking for a few key features, you can minimise the overall cost of plumbing services.
Whether you're looking for a plumber in Thomastown or Vermont, this guide will give you the information you need to confidently book affordable plumbing services!  If you need help with blocked drains in Melbourne give us a call.
What Is a Plumber's Hourly Rate?
In most cases, your plumbing expenses will be calculated based on a plumber's hourly rate. Your plumber may also charge you a fixed price, although this is less common. Hourly rates generally cover labour expenses, and any extra parts or materials may constitute additional costs.
The best way to determine hourly costs is to speak to a plumber personally. We recommend calling some local plumbers and asking about their hourly rate and how they will charge for your job. After just a few calls, you should have a good idea of what constitutes good value for money in your area.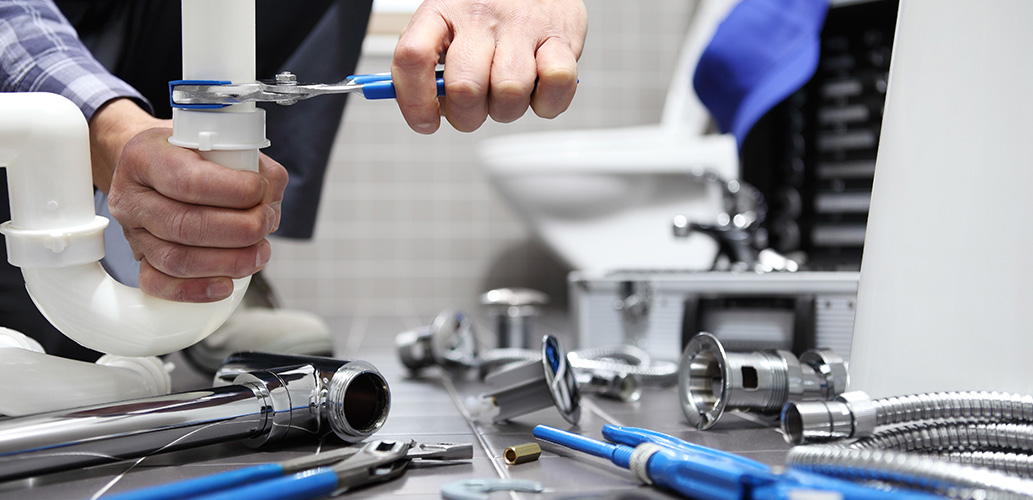 How to Save Money on Plumbing Jobs?
We recommend booking a plumber who offers money-saving benefits. When searching for a plumber, look for a professional who offers the following:
$0 Callout Fees – The vast majority of plumbers will have a callout fee, meaning you are paying them by the hour as well as paying a fixed upfront cost. If you can find a plumber who waives callout fees, you can save $60 or more before any work begins!
Upfront Costs – Look for a plumber who offers upfront pricing with no hidden fees, and make sure your plumber sticks to this promise before work begins. This ensures you have an exact breakdown of what you are paying for, meaning no nasty surprises!
Guarantees – If your plumbing work is guaranteed, this often means your plumber will fix it for free within a certain timeframe if the fault was caused by workmanship. Guarantees may also apply to products and materials. Be sure to check out what guarantees your plumber offers if you're looking for financial peace of mind in the long term.
Advertised Prices/Vouchers – Plumbing websites will often give you a base price for certain services, so you at least know what you're in for at a minimum. For example, MCN Plumbing offers drain clearing services from $79. You can also look on the website for vouchers or discounts that may apply in order to lower the costs!
Make sure your plumber is fully licenced, qualified, and insured to carry out the work you need done. It is never worth engaging an uninsured, unqualified, or unlicensed individual to carry out plumbing work, even for a lower price!
What Factors Affect the Cost of Plumbing Jobs?
There are so many factors that can affect the cost of plumbing jobs, including:
Type of Job
Not all plumbing services are equal in terms of time and money investment. You might be hiring a plumber for something as simple as a leaking tap or something as involved as a bathroom renovation.
Some of the services you may hire a plumber for include:
Scope of the Job
The type of job you need done and the scope of the job can be vastly different. As we said in the beginning, a blocked toilet could be a simple fix or it could be a more complicated job that takes longer and requires additional repairs.
The same thing could apply to any of the services above, and the only way to know for sure is to get a plumber to have a look.
Materials Used
Like most tradies, plumbers will generally charge for the labour (hourly rate) as well as the materials and parts used. If your plumber needs to replace a flusher in your toilet or a washer in your tap, you can expect to pay extra for these materials.
Location
Plumbers generally have their standard service area, and some plumbers will come to you outside this area, but usually for an extra fee. Always look for a local plumber with a wide standard service area. That way, you won't be hit with a travel surcharge! Whether you need help with blocked drains in Campbellfield or hot water services in Clayton, MCN Plumbing can assist you.
Urgency of the Job
Sometimes your plumbing needs can wait a day or two, and sometimes they can't. When you need a plumber urgently, look for a professional who offers same-day services and fast response times.
Some plumbers will offer you same-day services as long as you call before a certain time, and many plumbers who advertise a same-day response will not charge you any extra. However, some plumbers will charge extra for these services, so be sure to account for these costs if you need fast services.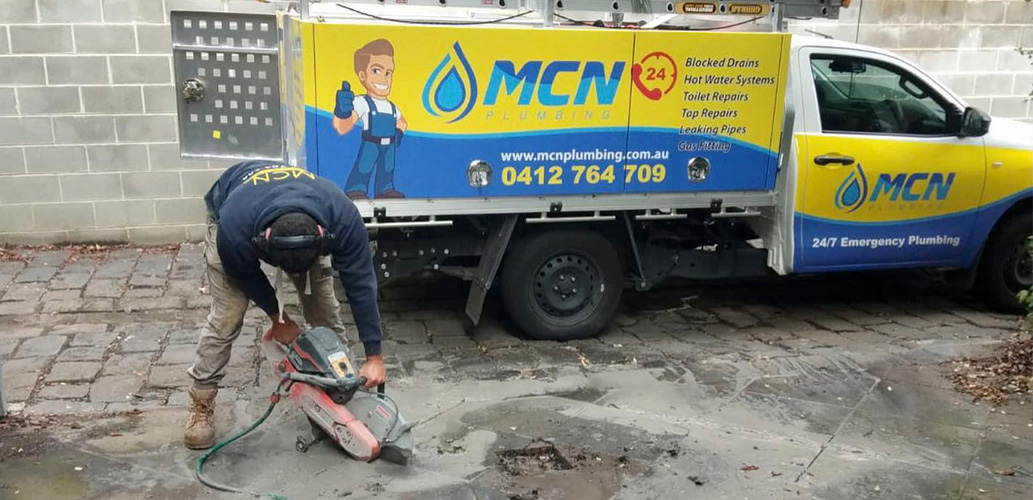 How Much Does an After Hours/Emergency Plumber Cost?
If you're faced with an overflowing toilet, a flooded bathroom, or a burst pipe in the middle of the night, you could also be facing extra plumbing costs.
Many plumbers offer 24/7 emergency services, although these services will often come at an added cost. Callout fees and hourly rates could both be higher for emergency services, particularly after-hours emergency services. However, some plumbers will not change their fee structure for these services.
You might not have time to worry about costs when water is pouring out of your pipes, so it's best to look into these things in advance. If you book a plumber for non-urgent services, ask them about additional charges for after-hours and emergency plumbing. This way, you can find a reliable plumber and save their number in your phone ahead of time.
Next Steps – Getting a Quote from a Local Plumber
Now that you have all the facts, you can call plumbers in your area with confidence. Remember, the main things to look for are $0 callout fees, upfront costs, guaranteed services, and any advertised prices and discounts. Don't be afraid to ask about hourly rates and keep in mind the type of work that needs doing and how involved that work may be.
Be sure to partner with a local plumber who offers fast callouts and emergency services. That way, you can get affordable services whether you're looking for an emergency plumber in Wantirna or an everyday plumbing professional in Watsonia.