9 Things to Consider When Planning a Bathroom Renovation
March 30, 2023
Planning and executing a major bathroom renovation project can be a challenging task that requires careful consideration and a significant investment of time, effort, and money.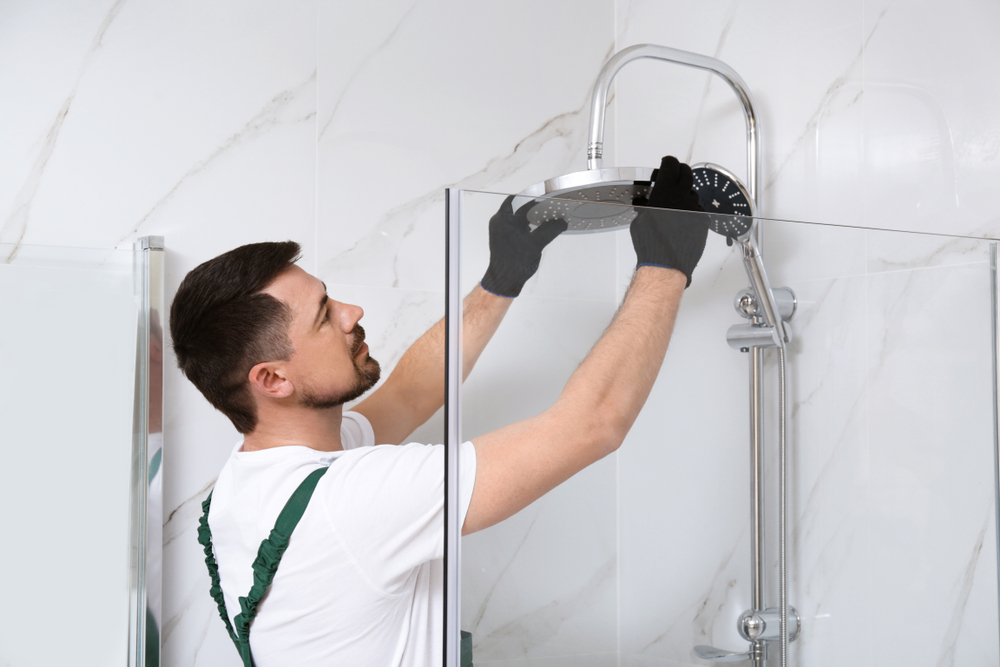 If you're ready to take on a bathroom renovation, there are several factors you should consider to ensure it is successful. From setting an approximate budget, assessing the utility of your current bathroom to selecting the right tiling, plumbing and electrical fixtures, each step requires thorough planning and attention to detail.
Although it may seem overwhelming, the end result of a well-executed bathroom renovation can be worth the effort. With the help of our professionals here at MCN Plumbing and careful planning, you can transform your bathroom into a functional and stylish space that enhances your daily living experience.  If you need help with blocked drains in Melbourne give us a call.
1. Set an Approximate Budget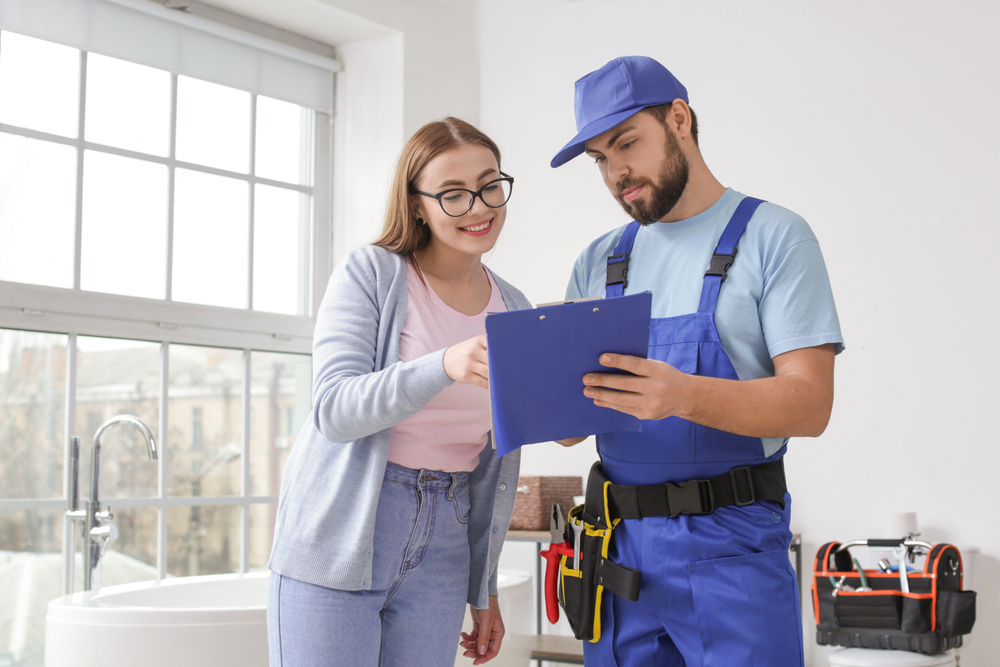 When it comes to renovating your bathroom, setting a budget is the first and most important step. It's essential to consider all the components involved in the renovation process, including fixed and variable costs. While it may be difficult to come up with the exact quotes you'll need at the very beginning, having an approximate budget is vital.
To create a budget for your bathroom remodel, you'll need to consider factors such as the cost of tradespeople, materials required, and any fixtures or amenities you want to add. For instance, calling a plumber to your Box Hill home to determine the cost of plumbing tasks and materials is a good starting point.
In addition to estimated costs, allocating a portion of the budget for unforeseen expenses or emergencies that may arise during the renovation is also important. This ensures you can avoid any unexpected financial burdens while keeping your renovation on track and running smoothly.
2. Assess the Utility of Your Bathroom
Before starting your bathroom renovation, it is a good idea to assess how your bathroom is going to be used. You should think about who the primary users of the bathroom will be, ensuring their needs will be catered for. Performing this step will help you decide on the fixtures and components you will need to include in your bathroom.
For example, if it is going to be used by seniors, you may want to consider installing grab bars, having accessible storage and making all the important bathroom fixtures such as taps easier to use. If you have toddlers or very young children, you may want to consider childproofing the bathroom, or installing a bathtub.
By taking into account the needs of those who will be using the bathroom on a daily basis, you will be able to make the space more comfortable and accessible in the long run. It will also help you manage your budget, removing and adding items where necessary.
3. Narrow Down the Required Amenities
Once you have measured everything and set up an appropriate budget for your amenities, it is now time to plan out what items you will need for your newly renovated space. We recommend prioritising your amenities into two separate lists- the "must-have" list and the "want" list. A "must-have" list would include items like sinks, taps, showerheads, and storage solutions, while the "want" list could include more luxurious features such as fancy fixtures, a freestanding bath, a double vanity, or unique features such as a sliding door for your shower.
Consulting a plumber near Vermont will ensure you are able to choose the right fixtures and items that fit your needs. They can also help you avoid costly mistakes by ensuring that your choices are practical and feasible.
4. Choose Effective Tiling and Flooring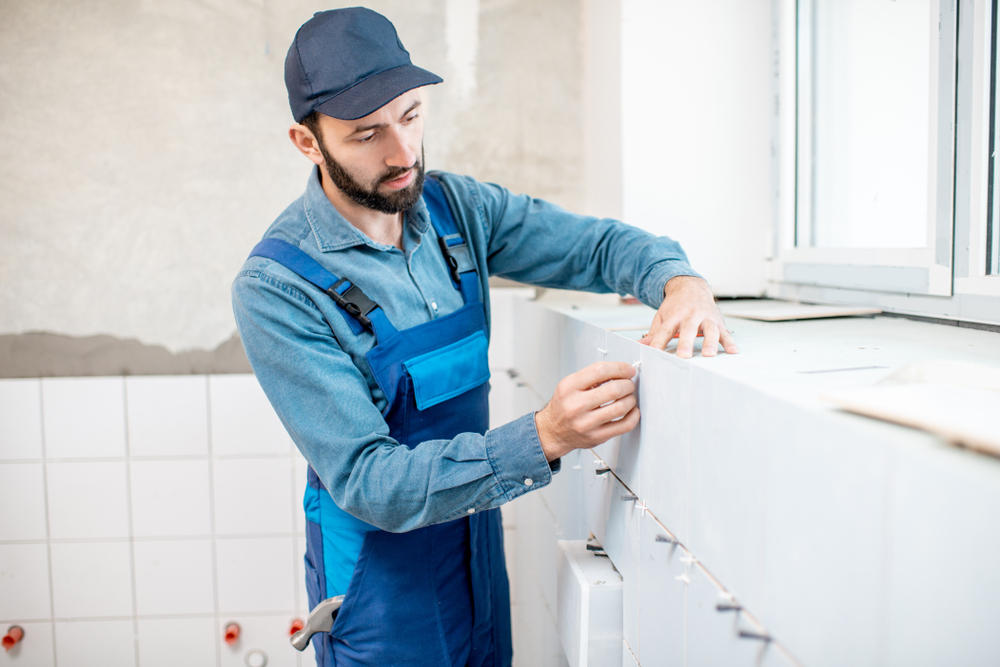 There are a number of factors you should consider when choosing new tiles for your bathroom. While aesthetic is important, practicality should also be considered. With a variety of different textures, colours and designs to choose from, it is essential that you do your research to ensure you are getting the right bathroom tiles that suit your requirements.
Depending on how much you're willing to spend, having floor tiles that are durable, easy to clean and maintain is recommended. Porcelain, marble, and ceramic tiles are popular choices for their water-resistant properties, as well as their strength. Once you have selected your floor tiles, you'll need to decide what wall tiles you need. Whether you're looking to have a floor-to-ceiling design or want to limit their use to specific areas such as your walk-in shower area, it is important that you choose the right tiles that flow seamlessly with the ones on your floor.
While tiling can be an expensive process, it can also change the entire look and feel of your space. Consulting with a professional designer or a plumber near Ferntree Gully will ensure you make the right decision that meets your needs and budget.
5. Choice and Installation of Plumbing System and Fixtures
Choosing the right plumbing fixtures is crucial when it comes to bathroom renovation. It is important to consider the type of toilet, bathtub, shower, shower doors and sinks you want to install, as well as the taps and faucets that come with them. These decisions are not just about aesthetics, but also about the functionality of your central plumbing system. Additionally, you may need to consider the placement of these fixtures to accommodate other amenities you want to add.
If you are planning a complete bathroom remodel, it is highly recommended to consult with a licensed plumber operating in South Yarra who can audit your existing plumbing system and advise you on the best options for your current space. A professional plumber can also provide you with an estimate of the costs involved to renovate and change any plumbing.
6. Plan Your Electrical Fixtures
Once you have finalised your decision on your plumbing fixtures, it's time to focus on your electrical fixtures. Not only will you need to decide on the placement of your light fixtures, but you will also need to choose the most appropriate lights that work with the size and specifications of your bathroom. For example, if you have a small bathroom with tiny windows, downlights will help open up your space.
We recommend discussing your electrical needs with an interior designer, or get professional advice at your local lighting store. After all the decisions are made, you can work with an electrician to carry out the electrical work as part of your bathroom renovation.
7. Select the Vendors You Will Need
When it comes to organising a bathroom renovation, there are a number of different vendors you will have to coordinate with in order to build your dream space. The basics include finding a professional plumber to install and connect your plumbing system, a tiler to professionally lay down your tiles to an electrician for all your lighting fixtures and assorted electrical needs.
It is essential that you plan, budget and book in these vendors early, as they will ensure your renovation runs smoothly.  
8. Compare Suppliers & Professionals
Renovation is a time-consuming process, however it is important that you don't rush into it. Finding the right suppliers and tradesmen who will give you the best possible products, services and price will make all the difference in the long run.
By taking the time to carefully consider your options and choose the right vendors, you can ensure that your bathroom renovation project will be a success.
9. Make Arrangements for the Duration of the Renovation
Performing upgrades and renovations in a key area of your home can be overwhelming. Bathroom reno's can be messy, costly, and time-consuming, but more than that, they can be an inconvenience for the residents in the house.
During the renovation process, it is important to provide an alternative arrangement for bathroom use to avoid disrupting the daily routine of those living in the house. This can be achieved by setting up a temporary bathroom in another part of the house, or making arrangements with a neighbour or nearby family member.
Planning ahead and communicating with those affected by the renovation can help minimise the inconvenience and ensure that the renovation process goes as smoothly as possible.
Transform Your Bathroom into The Ultimate Oasis
Renovating a bathroom can be a complex and challenging process, with many important factors to consider. Your budget is a critical consideration, but so too are the plumbing system and fixtures you choose. These can significantly impact the functionality and overall look of your bathroom.
Working with a professional and licensed plumber in Malvern can help you prioritize your plumbing needs and ensure your bathroom renovation is a success. At MCN Plumbing, our experts are here to help you bring your dream bathroom to life. We understand the importance of quality workmanship, efficient project management, and clear communication to make the renovation process as smooth and stress-free as possible. Contact us today to get started on your bathroom renovation project.