23 Signs You Need to Call a Plumber
February 2, 2022
Knowing when to call a plumber is the key to minimising your expenses, reducing damage, and restoring peace of mind. Waiting too long to call a plumber can be disastrous, but you also need to be sure that bringing in a plumber is the right call.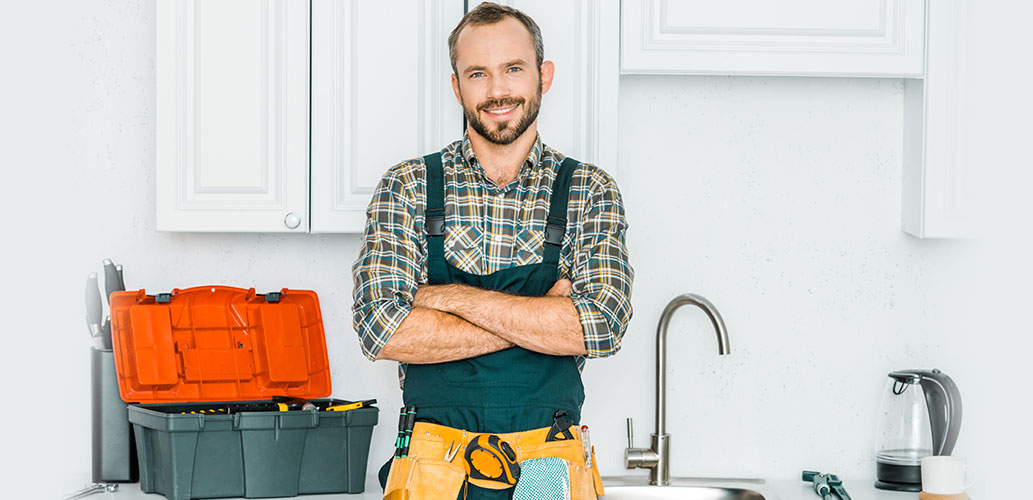 When you're searching for a plumber in Melbourne, look for a team that offers fast response times and $0 callout fees. That way, whether it's a genuine plumbing emergency or a minor issue, you still won't have to pay a fee for the callout.
Want to know if you should call a plumber? The 23 signs below all suggest it's time to pick up the phone!  If you need help with blocked drains in Melbourne give us a call.
But First, a Word on the Dangers of DIY Plumbing
If you're tossing up between calling a plumber or doing it yourself, we would highly recommend that you avoid DIY plumbing. The most plumbing work you should be carrying out is changing a washer or maybe replacing a showerhead.
The dangers of DIY plumbing include:
Voiding your insurances if something goes wrong with your work in the future
Putting your property at risk of damage
Making the problem worse than it already is
Putting yourself at risk of serious injury or even death
At the end of the day, unless you're a plumber yourself, any DIY work you complete will come with an element of guesswork. The majority of plumbing work is also illegal to carry out if you are not qualified. Instead of leaving things to chance, call a plumber and enjoy complete peace of mind.
If You Notice Any of These 23 Signs, Call a Plumber Today!
1. Leaking Taps
A leaking tap can increase your water usage, run up your utility bills, and keep you awake at night with constant dripping. If problems are lurking below the surface, you could also face extensive water damage. While this is one problem you could fix yourself, you should call a plumber for leaking tap repairs if you want complete peace of mind!
2. Leaking Toilets
A toilet that's leaking at the base can also contribute to higher bills, increased water usage, and considerable water damage. Fixing a leaking toilet isn't always easy, with multiple causes and solutions to consider. A plumber can assist with leaking toilet repairs as well as repairs for all other toilet troubles.
3. Leaking and Burst Pipes
Burst and leaking pipes can cause significant damage if they're left to fester. The sight of a pipe that has suddenly burst can be incredibly stressful, but a slow leaking pipe could cause even more damage, especially if it's a concealed pipe. If you've noticed burst or leaking pipes, call a plumber to take care of the problem immediately.
4. Rattling Pipes
If you hear rattling, knocking, or any other noises coming from your pipes, call a plumber today. This is especially the case if you hear rattling or other strange noises when you're not using your water or immediately after you have turned your water off.
Noisy pipes could be a sign of excessively high water pressure, loose pipes, or water hammer. You should deal with these problems fast before they cause major damage. To take care of noisy pipes, simply call a plumber in Reservoir, Vermont, or wherever you are across Melbourne.
5. You Have No Access to Water
If you have no water coming from any of your taps, something major has probably gone wrong. The first thing to do is check with your neighbours to make sure it's not a community outage. If you're the only house experiencing this problem, call a plumber to get to the bottom of the issue.
6. Discoloured Water
If your water isn't crystal clear, you could be dealing with rusted and corroded pipes or other underlying issues. To discover the problem and solve it fast, it's always best to call a plumber.
7. Clogs and Blockages
If you have clogged or blocked drains, it's essential to address the problem fast. Blocked drains may be a mere inconvenience at first, but they can cause excessive damage if they're left to develop further. Blocked pipes and drains can be caused by foreign objects, invasive tree roots, a build-up of grime, damaged pipes, and more.
For CCTV diagnostics, hydro jet cleaning, pipe relining, and more, call a blocked drain expert today.
8. Slow Draining Sinks and Basins
A slow draining sink is one of the tell-tale signs of a blocked drain. If you have one sink that drains slowly, you might be dealing with a local blockage. If multiple sinks all exhibit these signs, you might be dealing with a deeper problem.
One easy way to spot slow draining is when it appears in the shower. Because of the slow draining, water will pool at the bottom of the shower when in use.
9. Low Water Pressure
Low water pressure is a massive pain when you're trying to wash dishes or enjoy a shower. However, it's more than just an inconvenience, and it can be a sign of other major plumbing problems. Low water pressure could be a sign of blocked drains and pipes, a build-up of grime, cracked and damaged pipes, and much more.
To take care of your low water pressure, call a plumber in Blackburn, a local plumbing team in Chirnside Park, or a plumbing professional near you in Melbourne.
10. Backflow Issues
Backflow issues are about as nasty as they sound. Backflow issues often come hand-in-hand with poor water pressure, and they can cause sewer water to come up your drains and spill out onto the floor. Backflow issues can also contribute to foul odours and the cause of these problems could be minor or more complicated.
To address backflow issues, contact a professional plumber today.
11. Cold Water in the Shower When Someone Flushes the Toilet
Does your shower turn cold when someone else flushes the toilet or uses another tap? This is an annoying experience, but it doesn't necessarily indicate a plumbing problem. However, there could be an issue with your pipework, your hot water system, or another aspect of your plumbing system. Additionally, there might be some steps you can take to reduce this issue, including the installation of water-efficient fixtures.
Chat to a plumber to see what you can do about this annoying occurrence!
12. Gurgling Water in the Toilet When Someone Takes a Shower
Here's another strange interaction between the toilet and the shower, and this one certainly isn't normal. If your toilet gurgles when someone is taking a shower, that's probably because of a blockage in your sewer line. This gurgling can also occur from any other drain or sink in your house, whether you're having a shower or you're not using any water at all!
People probably notice this phenomenon with the shower and toilet because of their proximity. The running water in the shower can also make a blockage more noticeable.
In short, if you notice gurgling, call a plumber to discuss blocked drain solutions!
13. Smelly Drains
Sometimes, smells can linger around your drains simply because of the bacteria related to activities like cooking, cleaning, and washing. However, foul smells shouldn't linger for too long. If you have a smelly drain that just won't go away, a blockage deeper in the system is likely to blame. Call a plumber to take care of this foul smell and resolve any problems lurking underneath.
14. Your Hot Water Keeps Going Out
If your hot water goes out and you relight the pilot flame, you might not have any other issues for a long time. However, if you keep having hot water outages or you experience constant fluctuations in water temperature, call a plumber for hot water repairs.
15. You Have a "Sweaty" Hot Water System
If you go to check the pilot light and it looks like your water heater is sweating, pick up the phone and call a plumber. You might also notice wetness on the floor around your water heater. These are all signs of a slow yet steady water leak that could cause significant damage to your water heater and your home.
16. Installing New Appliances
A plumbing professional can assist you with a wide range of installations. This includes standard taps and mixer taps as well as toilet installations and hot water unit installations.
Most plumbers are also qualified gas fitters, meaning they can help you with installing gas appliances like ovens and BBQs, as well as installing new gas fixtures.
17. Wet Spots on Your Ceiling
Can you see wet spots on your ceiling or high on your walls? These moisture patches are a tell-tale sign of a water leak and an immediate warning that you should call a plumber.
18. Peeling Paint or Wallpaper
Peeling paint or wallpaper is another sign of a leak. You will often notice this on the walls or the ceiling, especially in wet spaces such as bathrooms. Peeling or damage around the flooring in wet spaces may also be a sign of poor waterproofing.
Call a plumber to get to the bottom of the problem and take care of any leak or waterproofing issue that's hiding below the surface.
19. Mould in Your Cabinets
Mould is never a good sign, and mould in your cabinets suggests that there is a leak hiding in the wall around that cabinet! Once you're sure that the mould isn't caused by other food or moisture in the area, call a plumber to look for water leaks and undertake repairs.
20. Increased Water Bills
It can be difficult to know when high water bills warrant a call to the plumber. However, if you notice a significant spike in your water bill, it's certainly worth investigating. If you notice any other signs of a water leak, such as moisture damage, peeling wallpaper, or the presence of mould, then your high water bill is most likely the result of a hidden leak. In this case, you should definitely call a plumber!
21. You Can Smell Gas
If you can smell gas or you otherwise suspect you have a gas leak, a plumber can help you. Plumbers are often also qualified gas fitters (also known as gas plumbers). Call a qualified gas fitter for fast gas leak detection and leaking gas repairs. Dealing with gas yourself can be incredibly dangerous, so it's always best to leave this task to the experts.
22. It's Time for Carbon Monoxide Testing
Gas heaters should be tested for carbon monoxide spillage at least every two years, although some homeowners choose to have them tested more regularly. Carbon monoxide has no colour, smell, or taste, but it can be highly dangerous or even deadly to humans. Plumbers who are qualified gas fitters have all the tools and expertise to carry out carbon monoxide testing and ensure your family's safety.
23. You Have a Plumbing Emergency
Sometimes you don't just need a plumber – you need a plumber right now! If your bathroom is flooding, your toilet is overflowing, or you're dealing with other plumbing emergencies, call a 24-hour emergency plumber today!
Ensure you know a local plumber who offers emergency services 24 hours a day 7 days a week!
Call an Expert Plumber Today!
Do you have any of the 23 issues listed above? Call your local plumber in Heidelberg, Doncaster, or elsewhere across Melbourne. When you partner with an expert plumber with a wide service area, you can be sure that you get the services you need when you need them. Get started today!