10 Bathroom Renovation Costs That You May Not Have Considered
February 8, 2023
If you're planning to renovate your bathroom, your first question is likely to be about cost.
After all, renovation projects, big or small, are known for going over budget.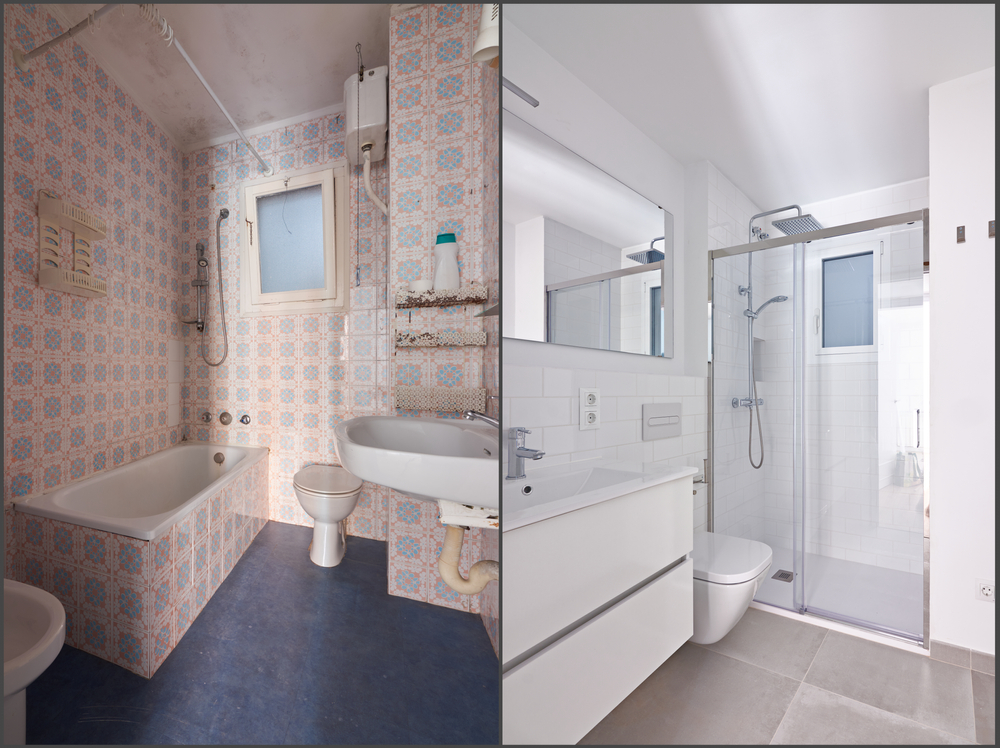 However, if you plan carefully and make room for unexpected costs in your bathroom renovation budget, you can make it through the project with little to no financial strain on your pocket.
Planning is critical because it helps you discover and prepare for certain bathroom renovation costs that you may have not considered in your initial budget.
In this post, we have explained what bathroom renovation means and shared 10 bathroom renovation costs that every homeowner in Melbourne should factor into their budget.   If you need help with blocked drains in Melbourne give us a call.
Ready to dig into it? Let's go! 
What does Bathroom Renovation Actually Mean?
The terms "renovation" and "remodel" are often used interchangeably, even by some professional contractors. 
But in reality, both terms are quite different from each other. 
Renovation refers to working within an existing space and footprint, mostly to freshen up, modernise, or functionally and cosmetically enhance the space. Renovation usually involves repairs, paint, tiling, wallpaper, flooring replacement, and new lighting fixtures. 
A remodel, on the other hand, is basically renovation plus construction. To elaborate, it involves doing all the work of a renovation project such as new flooring, paint, tiles, lighting, etc. But the main distinction is extra construction work. 
For example, if a project involves tearing off a wall to expand the space, then it's considered a remodelling project. Unlike renovation, remodelling projects usually involve large-scale additions as well as structural changes to the existing space.
In a nutshell, if something already exists and you're just cleaning or upgrading it with modern options, you're renovating. Conversely, if it's a larger project than renovation, it's called remodelling. Whether it's a remodel or a renovation, you might need the assistance of a local plumber in Wantirna, Caulfield or near you. The team at MCN Plumbing is fully equipped to assist you with plumbing renovation work.
10 Bathroom Renovation Costs to Keep Track of
Assessing bathroom renovation costs is one of the trickiest parts of the renovation process. 
No matter how well you plan your budget, there are certain additional costs that most homeowners in Doncaster and across Melbourne neglect to consider. As well as supplies, you will need to consider everything from plumbers to tilers, painters to plasterers to electricians.
Read on for 10 renovation costs that you should keep a close eye on to ensure your renovation remains on track and within budget. 
1- Removal of Existing Electrical Fixtures, Finishes, & Furniture
Just like when renovating or remodelling your kitchen, you need to plan the removal of your existing bathroom electrical fixtures, finishes, bathroom fittings, and outdated bathroom furniture. 
Depending on the scope of your bathroom renovation project, items that usually cost money to remove include sinks, toilets, bathtubs, enclosures, closets, and any other materials that require the assistance of a professional.
If you're hiring a contractor for your bathroom renovation project, make sure that he has agreed to be responsible for this part of the project and has covered these services in his quote. 
Additionally, be sure to decide who will be responsible for taking the materials to your nearby landfill.
If you are going to be responsible for the removal of existing fixtures, finishes, and furniture yourself, make sure you budget for this separately so the costs involved don't catch you off guard. 
2 – Dimensions & Measurements
When you're planning your bathroom renovation, always double-check the square metre dimensions & measurements of your bathroom space and furniture. 
Selling yourself short on ordering floor tiles, wall tiles, paint, or new plumbing fixtures is a common mistake among homeowners in Ashwood and across Melbourne. Failing to order correctly now will lead to unnecessary delays, hassles and extra costs down the line. 
For example, when you go shopping and get a quote for tiles, always add at least 10% more to your order. This is because certain materials such as wall tiles, floor tiles, or even faucets can break or get lost.
In this situation, the added 10% will make sure that you don't run out of material mid-renovation, forcing you to reorder. If you're hiring a professional to do the tiling, discuss all of this with the tiler in advance.
3 – Installing or Relocating a Bath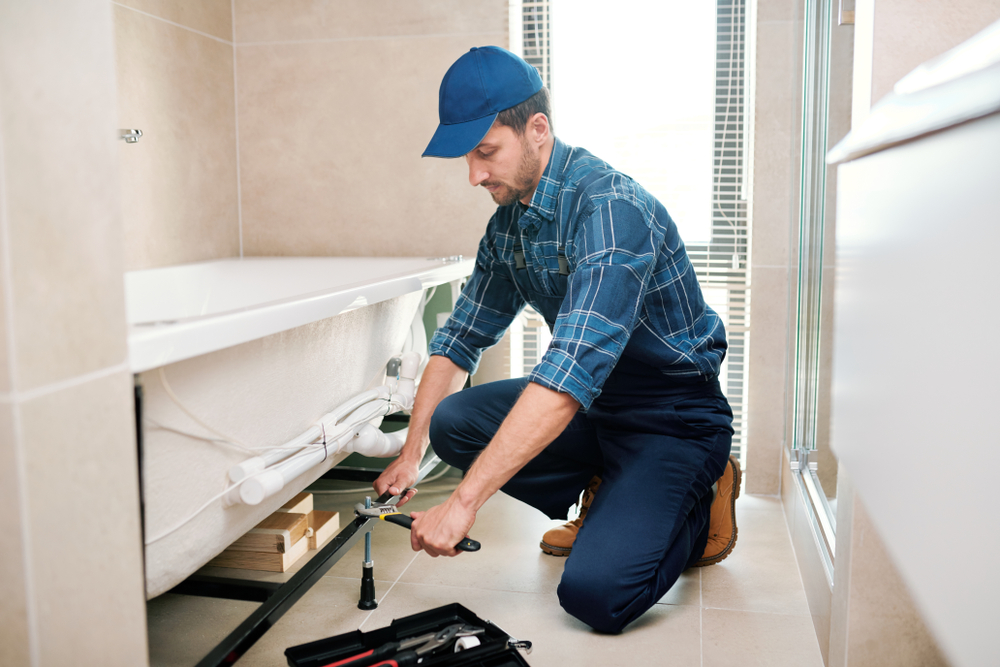 Installing a new bath or relocating an existing tub may seem like a simple task at first. But in reality, it requires serious consideration in terms of location and allowing drainage beneath the bath, and many people fall into this common pitfall when moving their tub.
If your bathroom space has a concrete floor, it will be difficult and expensive to add an entirely new drainage line beneath the new bath location. This is because concrete will need to be jackhammered to create a cavity where your new drainage line will be placed. This will likely increase the cost of your bathroom renovation project.
On the other hand, if you select a location for a new bath close to your bathroom's existing drainage point, connecting your bath to that existing drainage line will be cheaper and more affordable.
The same principle applies to relocating or installing new toilets.
To install new plumbing fixtures and relocate drainage, talk to a local plumber in South Yarra, Box Hill, Oakleigh, or near you.
4 – Waterproofing
It is important to plan for and invest in waterproofing materials, especially around your toilet and bath or shower. 
There are a few reasons for this. First of all, waterproofing helps to prevent water damage (more on this next!) to the walls, floors, and other structural elements of your bathroom. 
In fact, if you don't invest in waterproofing your bathroom during renovation, water will seep into your walls and floors, causing mould to grow and termites to gather. 
Eventually, it will result in rot and structural damage. 
Apart from this, waterproofing also prevents drips and leaks, which can damage your entire bathroom space and surrounding areas. Waterproofing is especially important if you're planning a wet room-style shower, where the floor of the shower is level with the rest of the bathroom and the shower drain is flush with the floor.
At the same time, you should also know that most waterproofing materials are on the pricier side. So, if you don't factor in these costs in the beginning, it will affect your budget mid-renovation. Remember, waterproofing may be expensive, but failing to waterproof will add immeasurable extra costs down the line.
5 – Water Damage Repairs
Water damage is mostly invisible and cannot be discovered until after the renovation process begins. 
The worst part? There are so many hidden places where water damage & leaking can occur. That said, if the water damage has already happened in your existing bathroom, you need to do water damage repair before you can move on with the renovation. And since this is an unexpected situation, it is likely to add to your overall budget. 
The good news is that you can minimise this unpleasant situation by simply adding an extra 20% or so on top of your overall bathroom renovation budget before you begin the project. If you find water damage when you start to renovate, the extra 20% covers you. And if you don't find water damage, you have an extra 20% budget to play with or save.
6 – Termite & Mould Damage Repairs
Termites & mould can eat up a lot of your timber while going unnoticed, and both these menaces are highly prevalent in humid conditions and older houses – like in a bathroom that needs renovating! 
The main entry point for termites is usually wet areas of your house such as a bathroom, while mould thrives in dark, damp conditions, like under a sink. And when left unchecked, mould damage and termite damage can add hefty costs to your bathroom renovation project. 
This is why it is critical to inspect any signs of termite damage and mould damage during your initial site visit. This way, you can be aware of and prepared for any possible time delays as well as added costs.
7 – Electrical Upgrades
Another bathroom renovation cost that most homeowners in Chelsea or across Melbourne often overlook is dated electrical work. Depending on the type of bathroom renovation you are planning, it might also be worth investing in electrical upgrades as well. 
Besides, if you're planning for major layout changes, you'll already be relocating lights and switches. And this is a perfect opportunity for you to get an electrician to upgrade the wiring, switches, etc. 
As for the costs, it mostly depends on the complexity of the upgrades, but it's crucial to consider these expenses when planning a bathroom renovation. If you choose to upgrade your bathroom electrics after the renovation is complete, the cost of rewiring could be twice the amount it would have been otherwise! 
8 – Ventilation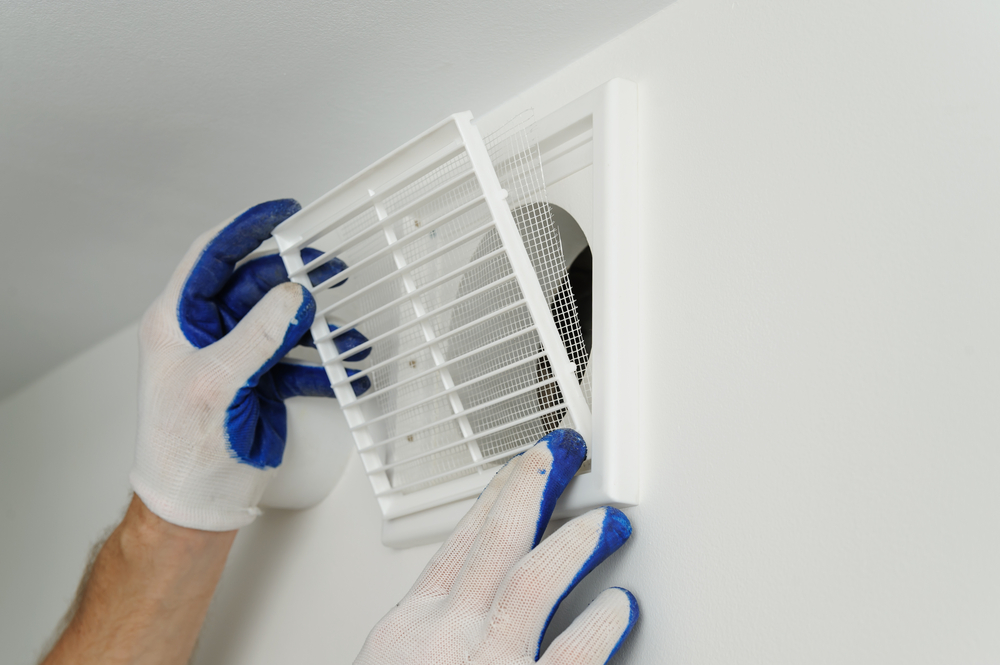 Ventilation is an essential part of any bathroom renovation project. It helps to ensure that your bathroom can dry up between uses. Plus, you are far less likely to experience termite and mould problems if the ventilation part is taken care of. 
Usually, ventilation work requires you to install or replace exhaust fans, ductwork, and vents.
Just like electrical upgrades, it is cheaper to take care of ventilation during your bathroom renovation rather than doing it afterwards or when something breaks. 
9 – Selecting Bespoke Items Unknowingly 
When you're out shopping for bathroom renovation supplies, there is a good chance that you end up selecting a bespoke item that needs to be specially made. 
These custom-made items are usually on the pricier side compared to off-the-shelf stock items and can easily blow out your planned budget.
To avoid this, you need to be flexible about choosing your bathroom renovation supplies, be it floor tiles, cabinetry, toilet seats, etc. Doing so will allow you to stay within your budget and ensure there are no time delays or overruns. If you budget carefully, you may even be able to afford one or two bespoke bathroom items that are right at the top of your list!
10 – Be Prepared for Things to Go Wrong 
Getting a handle on the full extent of your bathroom renovation project is nearly impossible until everything has been stripped out. 
The total cost of your bathroom renovation will vary depending on your bathroom's general condition and the overall age of your home. 
You might have to spend extra on levelling your bathroom floor, upgrading electrical fixtures, fixing your walls, or replacing furniture damaged by termites or mould.
Additionally, if you're building a bigger bathroom, you might need to upgrade your hot water system in Doncaster or call a plumber in Balwyn to assist with drainage work
The point is, there can be any number of unforeseen extras that eventually add to the overall cost of your bathroom renovation project. So, it's best to be prepared well in advance for any such contingency to minimise critical time delays, setbacks, and added costs.
Key Takeaways
Bathroom renovations – or any renovation projects for that matter – can become stressful at times mostly due to the hidden costs involved. 
But, planning well and being prepared in advance for certain bathroom renovation costs can save you a lot of trouble and unnecessary stress. 
That said, if you're planning to renovate your bathroom, be sure to keep these costs in mind. And if you're looking for a licensed plumber in Blackburn or anywhere across Melbourne for any plumbing-related tasks during your renovation project, MCN Plumbing is here to help.
For more information, please contact us on 0420 102 198 or make an online enquiry today.